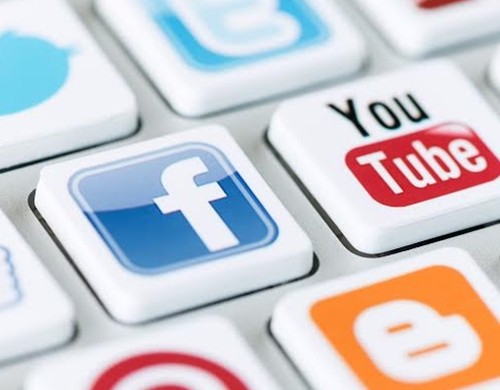 For years you've marketed your company using traditional advertising methods such as direct mail, door-to-door sales, trade shows and email. But it's 2016 and you're finally ready to update your marketing. The question is whether you should rely more on social media or SMS marketing?
While the case can be made that social media is a viable tool to engage both B2C and B2B clientele, it's not for everyone. In fact, we'll even go as far to say that SMS services are for everyone!
Here's why:
1. People don't see brand posts
Starting in 2012 Facebook began to slowly restrict the organic reach of published content on its platform. By 2014 organic reach was only at 2 percent for pages with 500,000 or more likes, according to Social@Ogilvy research.
For Twitter, over 50 percent of Americans have accounts but just over 20 percent use them, according to a GlobalWebIndex report. About a year ago, Twitter's CFO said during the company's second quarter conference call that "Twitter has only reached early adopters and tech enthusiasts. And we've not yet reached the next cohort of users known as the mass market." For a company that just launched, that statement might be acceptable, but it's frightening for one that's been around for 10 years.
As you can see, social media has its limitations. You're basically hoping the public and your company's followers see your content and interact with it. With SMS, you have a direct line to each opted in reader. You're also at the mercy of other company's operational and marketing initiatives. If a social media company fails to garner a steady mass of followers, your marketing efforts suffer. When using SMS, you're in full control of your marketing campaign.
2. Social media is distracting
Even if your customers follow you, they also follow tons of other brands. The chance yours is seen is slim, and it's even less likely they'll engage with your content and company. With mobile marketing, you can create person-specific messages that are more likely to be opened, read and engaged with.
For more information on how to integrate mobile text marketing into your company, contact a third party today.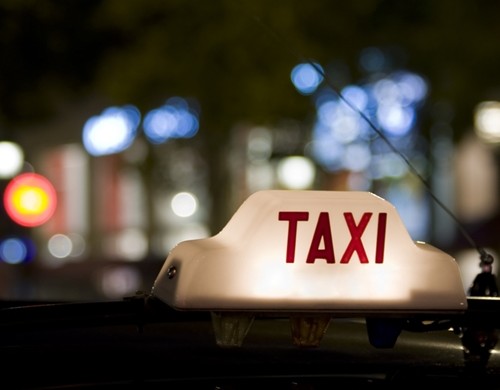 Is the transit industry moving backward or forward when it comes to mobile technology? A recent report by IDC indicated the former with many transportation organizations not fully taking advantage of SMS services to connect with employees and customers.
Despite nearly 70 percent of American adults owning a smartphone and 90 percent possessing a cellphone, according to a Pew Research report, an IDC InfoBrief noted that less than 27 percent of transportation companies take advantage of mobile messaging to connect with customers and employees. Even more shocking is that nearly 50 percent of transit and logistics organizations believe that SMS plays a significant role in customer retention and overall experience, and 81 and 88 percent feel positively about its impact on employee communications, respectively.
Many transit companies have yet to fully embrace SMS because of costs and global reach limitations, which are provider-dependent. However, SMS technology is rapidly advancing and companies need to quickly realize how it can positively impact their businesses. Here are three ways:
Route altercations: Routes change because of canceled arrangements, construction or company-related issues. Text messaging is a more viable method of communication than email or logistics software to notify employees of these changes.
Customer service notifications: SMS allows companies to quickly contact customers about pick up times or route changes. This two-way communication improves customer satisfaction because it improves response time.
Emergency alerts: Did an accident occur somewhere along a route? Employees should know this information immediately. Companies can use SMS to alert employees, which not only keeps them safer but also ensures customers are being picked up at the appropriate times.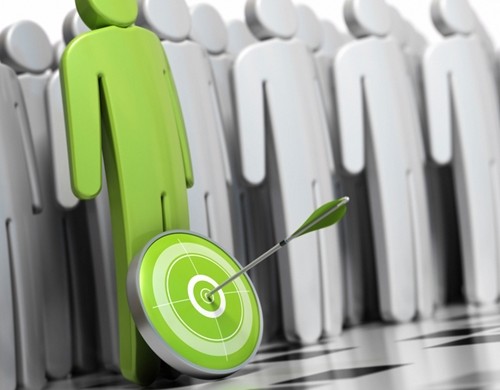 Recruiting happens at breakneck speed. Companies that need to quickly fill positions contact recruiting firms for assistance. These firms scroll through their massive databases or frantically search online for viable candidates. They then try to contact these professionals to see if they're interested in the job opening. This process takes time and doesn't even include contract signings, which can often take days or weeks.
Recruiters need to find ways to not only increase their chances of finding the best candidates but also improve process efficiency and quickness. SMS text messages can be perfect for this purpose.
More and more job seekers are turning to mobile technology to network with recruiters and find jobs, and these professionals need to understand how text messaging can help them in their recruiting efforts.
1. They appear more professional
In a survey conducted by Software Advice, a combined 43 percent of job seekers say recruiters who text appear to be more professional than those who don't. Even a small detail such as this can be the difference between a job seeker saying "yes" or "no" to a new position.
2. Quick communication
Many job seekers don't respond to unfamiliar phone numbers, but they will open text messages from companies they've opted to receive messages from. Recruiters can cut down response time by quickly alerting a host of qualified candidates about job openings.
3. Reduce phone tag
How many times do recruiters and candidates go back and forth trying to connect with each other over the phone? Too many. Recruiters don't need to have lengthy conversations with candidates about job openings. Often people just want to be quickly alerted about an opening and know where to go for more information.
If you'd like to set up SMS services for your recruiting firm, contact a third party.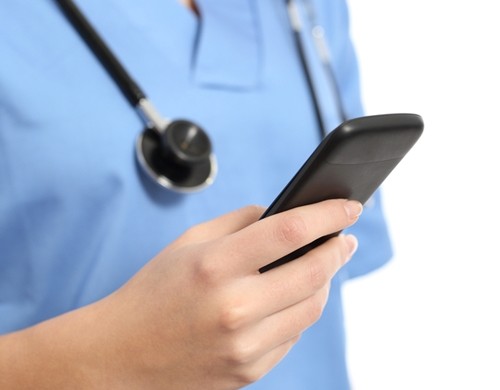 Missed appointments and frustrated patients. These are problems that have plagued the medical community for decades, but with the advent of mobile text messaging professionals have slowly been decreasing missed appointments and improving patients' health, according to a report by the Department of Health and Human Services.
"Text messaging is a more reliable communication method between practitioners and patient."
While some medical professionals may rely on email and mobile apps to improve operations, text messaging is an even more reliable communication method for practitioners and patients.
Text message alerts have been gaining in popularity in recent years, but some medical professionals saw their validity as far back as 2009. In an interview with Mobihealthnews, Dr. Joe Kvedar of Partners HealthCare's for Connected Health explained why he'd rather use text message alerts over mobile apps.
"We have been very fond of text messaging because it enables us to reach the broadest number of users. If you start out having to narrow your sample size because you are treating people with a certain illness or a certain level of engagement with the system already, then demanding that they have a specific phone or carrier, that can really, really dull the impact of your intervention," he said.
Text messaging doesn't place restrictions on providers or patients based on the type of phone they have or condition they've been diagnosed with – something that can't be said with mobile apps. It's also more likely to be read than emails, which often end up in spam folders or forgotten. Professionals can easily text specific, detailed alerts to patients, ensuring they receive the proper medical treatment in a timely fashion. The end result is a decrease in missed appointments and overall improvement in health.
If you'd like to incorporate mobile text messaging into your current operations, talk to a third party. These companies will analyze your current business structure and make SMS services recommendations based on your specific needs.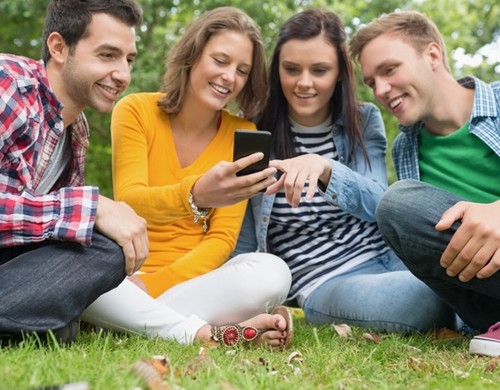 If you're developing an SMS marketing campaign, you should feel excited. You now have a whole new way to engage your customers. However you have a lot of work to do to ensure it's successful. Not only do you need to decide who you're going to target, you must also figure out what short codes to implement.
Short Codes Defined
Short codes are simple ways for customers to engage with brands and vice versa. When managers send readers messages, such as deals or promotions, recipients need a quick way to answer. Short codes make this happen.
"Short codes are simple ways for customers to engage with brands and vice versa."
These codes are about five to six digits long. Readers opt into the campaign and respond to short codes by sending a company-approved word or phrase. That could be a simple "yes" or a random word generated by the business.
Short code sms can be shared or dedicated. Many companies use shared short codes because they cut down on costs. Dedicated short codes are owned by one company and, as you might expect, are much more expensive.
How to Choose a Dedicated Short Code
You can choose your short code, but remember, there is a difference between dedicated and shared codes. If you're eyeing a specific shared code, there's a good chance another company is using it. Dedicated short codes are exclusive and have a number of keywords assigned to it that other businesses, namely competitors, can't use.
Finally, consider the type of short code you'll use. While companies once leaned on short codes that spelled a word, today more are choosing ones that customers can easily remember. It's best to take this approach. To learn how to set up short codes, talk to a third party.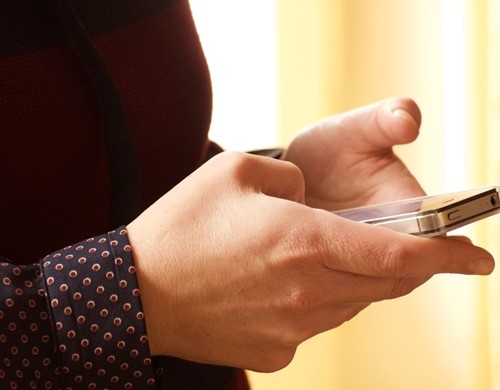 There are many differences between SMS and email. If you're not sure which one is right for you, it's first important to understand how they differ from each other.
"While email has continued to advance, it's now seen as an
old-fashion communications tool."
Email
Ray Tomlinson transmitted the first simple networked email in the early 1970s. From there, it modernized into the more complex messages we send today.
While email has continued to advance, many professionals now view it as an old-fashion communication tool, at least in the marketing world. It also has tremendous limitations for those who want to alert readers rather than send promotional messages.
If you're looking to advertise products and services, email is a great platform on which to create engaging, decorative copy. However, according to research by FunMobility, user engagement rates are five times higher when texting than emailing. That means your emails, while beautiful, probably aren't being read.
Another example where emails prove limited is if a school wants to alert parents about an emergency. Emailing is too slow compared to modern practices such as SMS, and it's best used to describe the incident in greater detail.
SMS
SMS has become a flexible tool that businesses, organizations and intuitions can use to engage with their audiences. Along with its adaptability, you can feel confident knowing your messages are being seen and read. While it's nice to use a beautiful email template, it's never going to be viewed if the email ends up in a spam folder or otherwise ignored.
It's also easy to use SMS. Unlike email where you have to write lengthy pieces of copy, text messaging services get to the point. They tell a reader what he or she needs to know and how to act.
If you're thinking about adopting SMS as part of your business strategy, talk to a third party.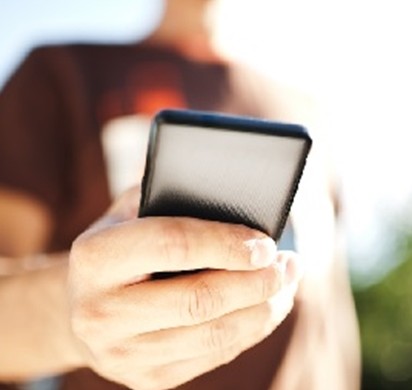 When many people think about SMS services, they typically picture SMS mobile marketing. SMS marketing is when companies or organizations message opted-in readers about everything from promotions to giveaways. However, others use another type of text messaging service, and it's entirely different than text message advertising. It's called SMS alerts.
Some use both SMS marketing and alerts to engage readers. Others incorporate just one type of service. In this article, we'll focus on companies and organizations that only use SMS alerts, and when you're finished reading, you'll see how these messages differ from SMS text marketing. Here are four common ways SMS alerts are used:
1. Shipping
Have you ever bought a package online and tracked its shipping? You can usually do this on the company's website or through email, but it's more convenient if you track your packages with free SMS alerts. FedEx, for example, allows customers to opt into their SMS alert service, which lets them know if they have to sign for a package, if there's a delay and when they can pick up their item.
2. Emergencies
Many governments and schools use SMS alerts to notify readers of an emergency. These alerts may be lengthier than messages describing product shipment details.
3. Financial protection
Banks often send alerts to customers to update them on their balances and protect them from fraud. This type of alert system is especially popular with millennials. According to Salesforce, 75 percent use a mobile banking app at least sometimes, and 50 percent want their banks to text them.
4. Calendaring
Those in the healthcare and auto industry know how important it is to be able to connect with customers quickly. Doctors and auto industry experts (salespeople and mechanics) can use SMS alerts to remind customers about upcoming appointments. This is especially important for doctors who need to ensure time slots are filled, salespeople who rely on sales to make commission and mechanics who need to keep their garage clutter-free of repaired vehicles.
If you're thinking about offering SMS alerts, talk to a third party who will first understand your business needs and then help you create the perfect alerts.