A convenient and reliable way to service customers
Cut down the number of customers that you put on hold and provide a higher quality of customer service with SMS. Beyond giving customers the ability to choose their customer service experience, SMS messages are also far more likely to be read than emails and increase customer engagement by providing customers with a convenient medium for communication with your business.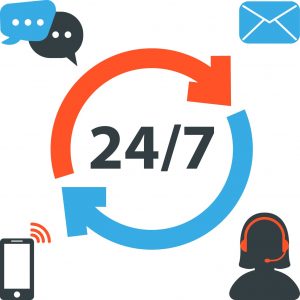 Add SMS to your customer communication channels to:
Give customers the ability to choose their preferred customer service experience
Improve customer satisfaction
Streamline your CRM and customer support workflow
Decrease your customer service costs by reducing the need for
voice calling
Integrate SMS into your CRM with Swift SMS Gateway® today and provide your customers with the support experience they want.
Contact us now to find out more about integrating SMS into your business or try our free demo.