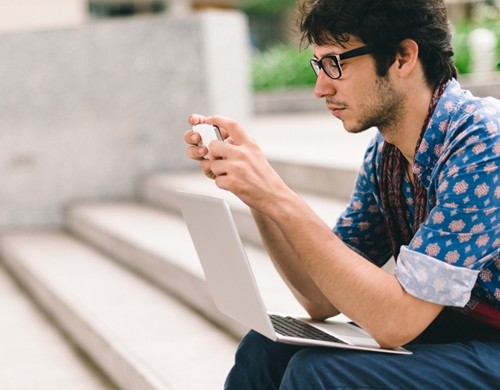 If you have encountered a text message that reads something like, "Text 2 Win" or "Text YES to receive updates," you have experienced the early forms of two-way SMS messaging. And while messages like those are considered rather antiquated by modern marketing standards, they served as great stepping stones to what conversational messaging services between businesses and consumers have become.
The Problem With Early SMS Messages
Although people with mobile devices were likely to at least open the text message advertisement, the marketing message was not always received by the consumer. Early forms of SMS services were extremely impersonal. And although marketing texts are sent in bulk, they should not make customers feel as if they are receiving spam. The awkward – often grammatically incorrect – language of the messages was enough to remind consumers that they were receiving messages from an automated system and not a human being.
Today's Two-Way Messaging
Current SMS messaging services have evolved to allow businesses and consumers to interact seamlessly as though they are casual acquaintances or even friends. If businesses to a good job of getting to know their potential consumer bases, it is much easier to send out text messages that have a more personal ring to them. Taking the time to perfect the art of two-way messaging will help businesses see improved results in customer engagement, and likely increase business overall.
It's important to remember that people don't typically don't correspond the same way in texts as they do in emails. At this point, consumers have come to expect spam in their email inboxes, but receiving one via text message can be seen as a much more severe invasion of privacy and personal space. Modern consumers often feel overwhelmed by the amount of marketing material that they encounter on a daily basis, so it's probably not a good idea to send out more than one or two a week.
Recently, personalization of marketing material has been popular across various industries. Coco-Cola announced the "Share a Coke" campaign in 2014, which encouraged consumers to purchase an extra soda with the name of a friend or family member on it. The result was a 2 percent increase in sales, according to The Wall Street Journal. Dean Crutchfield, an independent branding consultant, explained the effects of personalization in the campaign:
"A Coke can or bottle is the most iconic design in the world and the fact you can impact that with your name has a huge curiosity and wow factor,'' he said, per the source.
Regardless of the industry, your organization should make an effort to personalize marketing efforts if you want to see more readership, conversions and relationships. The same mentality should hold true when it comes to your SMS shortcode marketing campaign.
Use Real Names
Do you want to make sure the recipients of your SMS texts actually read them? Using a potential consumer's real name in a text message can immediately boost engagement. Gaining access to a person's real name is fairly simple. If you got the lead from a form the individual filled out, just use the name listed there.
Don't Send Messages That Are Too Generic
"Hone in on different demographics."
Although some may think that sending mobile text marketing materials out to every phone number you've obtained is a good idea, a large amount of them will be deleted unread. Instead of mass-texting blindly, take the time to hone in on different demographics on the list of phone numbers you have, even if you just split the large list into smaller groups of people will shared interests. Doing so can help you craft your sms text messages to better reach a specific target audience.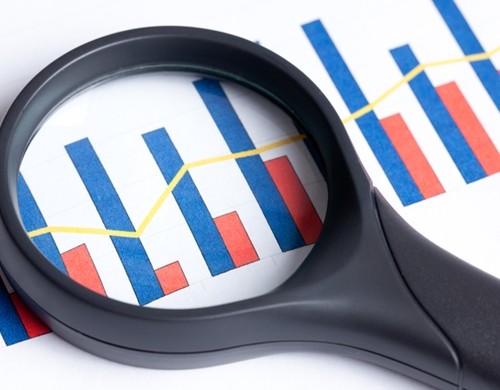 Short Codes used to be confusing, but text message services and SMS technology is improving fast. Over a short time span there have been vast improvements. Swift SMS Gateway, one of the earliest innovators in SMS API's has made connecting text to your business easy, cutting both development time and costs.
Here are three changes for the better when it comes to Short Code text marketing:
1. Even More Personalized
While not all SMS marketing messages are overly personal, they are usually a step up from mass email blasts or generic television advertisements. One of the primary fears of marketing professionals is that their content will go unseen. Luckily, text messages are almost always opened and read, regardless of whether or not people know who they are from. Modern SMS marketing campaigns feature direct conversations between a potential customer and someone at the company. That means there are more interactions with people rather than bots.
2. Synced To Existing Software Platforms
Many of today's conversational messaging platforms route to programs that help companies manage their relationships with clients, so that they can grow their business more organically. Businesses would do well to remember that SMS is a messaging tool for customer service as well as lead generation.
3. More Responsive And Actionable
As effective as SMS campaigns were at gaining people's initial attention, they didn't necessarily provide much information on what a consumer could do, or how he should act. Customers may have been offered a discount or a promotion, but that's where the benefit to them essentially ended. If that individual wanted to reply with a specific question, it wasn't an option. Modern two-way messaging, however, informs customers about a sale while giving them the ability to ask more specific questions. The platform has gone from self-serving to consumer-serving.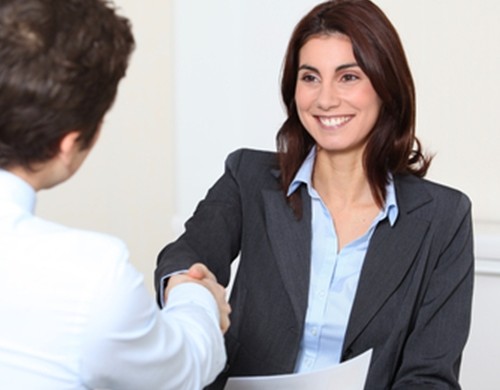 Recruiters are needing to adapt their contact strategies to stay with the times to attract young candidates and use texting. Years ago, recruiters would call candidates on the phone. After that, correspondence was done via email and social media platforms. Now, in the age of millennials, recruiters have SMS messaging services at their disposal.
A Generation Of Texting
Millennials are rising up through the ranks of the workforce and changing the way professionals communicate in the corporate world along the way. In fact, texting has emerged as the preferred form of communication for Americans under the age of 50, according to research by Gallup. Nearly 70 percent of individuals surveyed reported that they sent or received a lot of text messages the previous day and almost half of individuals between ages 30 and 49 said the same. Both groups maintain that they prefer texting over both phone calls and email.
Recruiting Through Texts
"Candidates may not want to receive text messages."
Although the majority of people seem to enjoy texting, candidates you are considering may not want to receive text messages from a job recruiter. While millennials may be more open to the idea, older job seekers almost certainly will not be comfortable with it. According to survey from Software Advice, job candidates under the age of 45 are more likely than not to view texting as an acceptable form of professional communication and nearly half of job seekers between the ages of 18 and 24 do consider SMS messaging to be professional.
Texting is poised to soon be the leading form of corporate communication. In order for recruiters to strengthen their relationships with younger candidates, SMS services may be the best choice now.
Alongside social media and direct emails, SMS messaging is an even more efficient way for businesses to get in touch with their customers on a regular basis. Because so many people have their phones on them at all times, companies can utilize text messages to advertise their goods and services at any time. That said, there are a few things you should keep in mind when coming up with your SMS marketing strategy.
Choose the Right Time To Send It
If your company is going to send marketing material to the cellphone of a potential consumer, it should be done in moderation. Begin by only sending out text messages during certain hours of the day. The last thing anyone wants is to be woken up by a text in the middle of the night – only to find it was an advertisement from an unsaved number. Instead, consider sending SMS texts during standard business hours so that you won't be an inconvenience or annoyance.
Lay Out a Plan And Stick To It
It's a good idea to have a plant that extends further than the first few text messages. Make sure you and your team of professionals takes the time to discuss how a text will affect recipients. You can start by examining how people have. If you're looking for a way to stir up some excitement around your business, consider giving products away to potential customers (assuming there's room for it in the budget). You'll be hard-pressed to find an individual who won't accept free products or services. After you capture an individual's attention through a giveaway, make sure you put out information on promotions in the near future.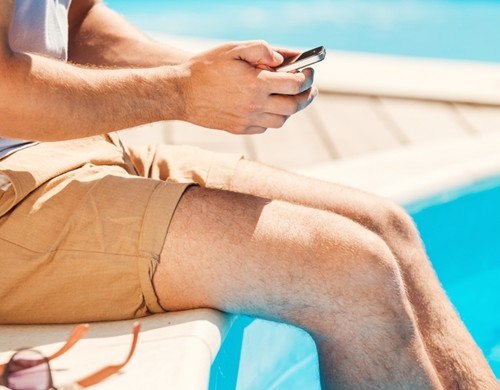 Anybody can write a letter promoting one product or another. They can put a stamp on it and drop it off to some mailbox but their message may fall on deaf ears. Or worse, people could start calling up and yelling about how they don't need the product or how they want to be taken off the mailing list in general.
Before starting a direct mail campaign and risking a marketing blunder, you need to go back to the basics of strategy. In fact, much of the success of your marketing campaign relies on how well you choose your audience and select the best channels.
Getting In Front Of the Right People
Many businesses believe in their products so much that they are convinced that everybody will want them. However, just because everyone could want it, doesn't mean that they will. Organizations can become narrow-minded and unrealistically optimistic if they don't take their egos out of the equation. Marketing guru Seth Godin reminds us that being blindsided by optimism is a surefire way to be disappointed by your campaign's results.
"You're not in charge," he said on his blog, "and your prospects don't care about you."
Although his words may sound harsh, he's making a valid point. But he is not entirely correct. In fact, if you select the right audience, then you won't be wasting money on those who aren't interested and instead can zero in on those who do. Therefore, one of the key questions to ask whenever starting a direct marketing campaign is, "Who is your target market?"
To arrive at the correct answer, you should start by looking at your offering from your prospective consumer's shoes, and then narrowing it down until it is a viable solution. It helps to ask questions in three different categories:
1. Demographics: What are the key characteristics of your most valuable prospects?
2. Geography: What areas or locations make the most sense to target so that you see the largest profit?
3. Budget: What can you reasonably achieve (marketing-wise) with the allocated budget?
By obtaining answers to such questions, you will be able to more successfully narrow down your audience to a population that will more likely deliver returns. When you think about your return on investment, the price of obtaining a list of individuals better suited for your product pales in comparison to the cost of designing, processing, printing and sending out materials that will go unread or unanswered. The success of a campaign is therefore rooted in how well you pick out potential consumers.
Finding the Best Way To Contact Them
Once you know exactly who your target audience is, the second most important question comes into play: "What channels should you use to contact them?"
Marketing campaigns will use one or more channels to achieve better results and warm up prospects. From traditional postal mail and phone to email, SMS services and other digital channels, this decision ultimately depends on three factors:
1. What are you selling?
2. What outcomes do you want to achieve?
3. What data is available?
Obviously, the main objective is to sell your product, but consider the stepping stones before the sale is completed. If you want to lure people toward your products with a free item – such as a report or book to catch people's interest – then an email channel would likely be effective and appropriate. that said, one channel doesn't fit all.
If you're selling a product worth approximately $5,000 or $10,000, then you might want to send a nice piece of mail before following up with a phone call or email. You may hope that the first piece of direct mail that prospects receive will immediately lead to sales. But it's very unlikely – you might gain some interest, but the sale most likely won't come until later.
It's also unlikely that someone is going to reply to an email they receive from someone who they have no prior relationship with. Depending on how educated and aware your prospective consumers are, a multichannel, multistep approach could really help. As Seth Godin says: "Build a relationship first, then make the sale."
Take the marketing guru's advice and don't rush into it! Instead, take the appropriate steps to weed out consumers who likely won't be interested, build a robust database and create stronger and more trusting relationships with prospects.
Making Sure the Right Targets and Channels Are Chosen
Making the strategic link between the audience and channel is not always easy, especially without much experience with SMS marketing. But this is where a quality SMS service provider like Swift SMS can help.
Utilizing text messaging services for your marketing campaign is inexpensive and convenient for your potential consumers. Plus, in today's world of short attention spans, a text message is an awfully convenient way to receive marketing material. In the U.S., about 81 percent of individuals keep their smart phones near them nearly the entire time they are awake, according to Gallup. Plus, 52 percent of people said they check their phone multiple times every hour. Instead of letting a marketing email go unnoticed and unread in a spam folder, send your marketing material to a place that you know individuals will check – their cellphones.
For more information or advice, get in touch with the team of professionals from Swift SMS today.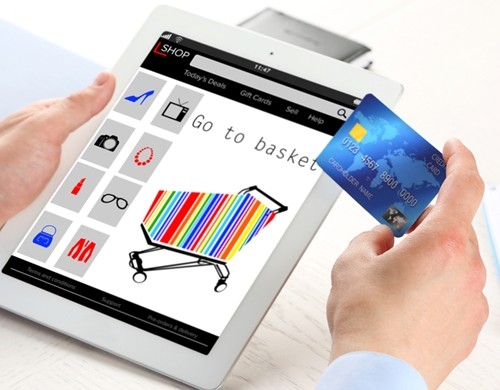 Marketing, like so many other aspects of business, is going through a digital renaissance of sorts. Traditional methods of attracting and engaging customers have given way to innovative new solutions, and the dynamic world of mobile marketing services is among the most exciting developments.
The State Of Marketing Automation
Marketing automation services are being used to improve customer management in exciting new ways. The ability to anticipate what your customers want before they realize it themselves is incredibly valuable, a large part of the reason why marketing automation has become such a focal point for many organizations.
To get a better understanding of how far the technology has come, Salesforce's 2016 State of Marketing report surveyed almost 4,000 marketing leaders across the globe. The organization's findings identified a number of elements that seem to differentiate between high-, moderate- and underperforming businesses, with marketing automation emerging as a key ingredient for success. More specifically, 50 percent of high performers said they were extensively using the tool, compared to 21 percent of moderate performers and just 8 percent of underperformers.
Addressing the Challenges Of Marketing
Your customer's experience is like a journey, one that can run into roadblocks if the departments across your business are isolated from one another. In the interest of making that journey proceed as smoothly as possible, opening channels of communication and collaboration across various platforms of the organization is essential.
Consider the following example: A customer has his or her first interaction with your business through a salesperson, who generates the interest to take that relationship to the next step. However, as the customer is passed between departments, he or she has to repeat needs and requests again and again. This disrupts the process and can quickly lead to an unsatisfied customer ready to look elsewhere for the same service.
Mobile marketing services and mobile marketing software can tailor the customer journey at all points of interaction with a brand. This includes virtually all types of consumer interactions, including visits to the website, tweeting at the brand on social media, liking a post, visiting a kiosk in a mall or – in the old-fashioned way – picking up the phone and speaking to someone. Each of those points of interaction might have previously meant something different to the various departments of your company, but an effective marketing strategy works to remove those disconnects. You should focus on building a one-of-a-kind experience for your customers.
The continued merging of marketing and IT is a key to moving forward, so it's important for organizations to plan accordingly. Technology is allowing businesses to bring down the walls between departments, evolve the customer experience and find new ways to serve up relevant content to consumers all across the world.
Why Should Businesses Consider Marketing Automation?
As businesses adapt to the digital age, new avenues to nurture customer engagement are opening up all the time. From email marketing to social media outreach, finding ways to integrate a personalized customer experience is yielding some lucrative results for businesses willing to change. Whether you're on board already or not, digital is here to stay. Online developments have removed some of the barriers of competition, so using this channel to help keep people engaged and satisfied is critical.
Customer satisfaction was once, by and large, the exclusive domain of service teams. However, by 2020, 85 percent of interactions with a brand will be managed without two humans ever speaking, according to Gartner. As so much of the transactional process happens virtually now rather than in person, marketing, service and sales are blending into a single entity. Automation can make that process as seamless as possible.
The Most Effective Channels For Marketing Automation
Looking closer at the results from Salesforce's survey, it's clear that different digital channels have proven extremely valuable when integrated into a marketing strategy. Let's break down some of the figures around the different channels:
Email
Smart marketers are still finding ways to make email work for them. Predictive intelligence and data science have both come a long way, making personalization capabilities much more sophisticated to cater to the modern consumer. High-performing organizations are over four times more likely to leverage new techniques into their email marketing than underperformers. That's no surprise, considering 79 percent of marketers felt email directly contributed to ROI in 2016.
Social
Social is the marketing channel where true person-to-person interaction is still king, even if it's only conducted via keyboards and touch screens. Just as personalization has wormed its way into email marketing, real-time communication via social networks is considered extremely important. High performers are achieving substantial results by responding roughly 11 times faster to customers on social, and with 82 percent of marketers agreeing that social marketing is key to their strategy, it's clearly a lucrative sector to nurture.
Mobile
About 68 percent of people in the U.S. own smartphones, according to the Pew Research Center. Roughly 86 percent of people between the ages of 18 and 29 own them and nearly 83 percent of individuals ages 30 to 49 do as well. Clever marketing leaders are rising to meet the changing device landscape. Salesforce found that mobile push notifications and location-based mobile tracking had both grown by over 140 percent between 2015 and 2016, while the use of apps and SMS marketing software has also grown significantly. That translates to incredible ROI – more than three-quarters of respondents spoke of the value of mobile marketing in 2016, compared to less than a third the year before.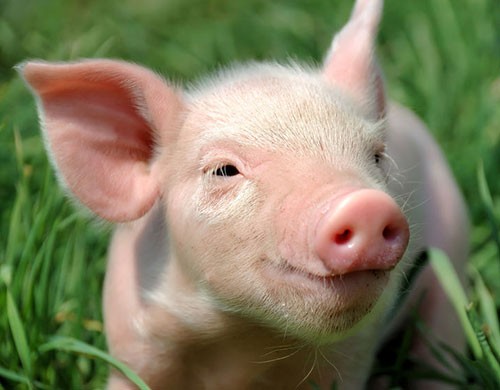 About a year after Swift SMS Gateway started in 2007, a telling moment happened when a hog farmer called our sales desk past 5:00pm when it was closed. He wanted a SMS API account. Our President, Brian J. Johnson took the call.
So Simple Even A Pig Can Connect To Our SMS API
Why would a hog farmer want a SMS API? He was using an integrator to monitor the temperature of pig herds; a passel of hogs. Each pig had a rectal thermometer attached to a small wireless modem. Using Swift SMS API, the integrator created a simple routine to send a text message to farm hands if a pig's temperature was too high or low indicating a fever, or a displacement of the thermometer.
"Out of a hundred and one ways you can use SMS, I never thought you could get a pig to text!"
Brian J. Johnson, President & CEO, Swift SMS Gateway Inc.
SMS can improve health monitoring and biosecurity. Livestock disease can have catastrophic risk on the food chain and its link to human health. A simple text message can make the difference in managing a timely response to livestock health.
Our President was amused, because if you can put a SMS message up a pig's butt, then you could put it anywhere! This example when Swift SMS started confirmed the potential of SMS and continues to amuse and enlighten people of the potential of SMS and its impact. That evening back when Swift SMS was starting out, Brian told his wife why he was smiling so much after ignoring her calls for dinner and took that call. Brian said, "Swift SMS Gateway is going places." And indeed it has.
If you think you have a use for SMS that will amuse us as much as this one, give us a call at 1-800-264-7141 and mention Wilbur, the pig who could text and if you're not using Swift SMS yet, try a free demo today of up to 50 messages.
Text messaging is continuing its impact on the hospitality market and guests are welcoming its use, while more hotel operators are implementing hospitality text SMS services to capitalize on this hot trend. If you have a good SMS API, text messages can connect into hospitality PMS (Property Management Suite) platforms for multiple purposes like; early check-in room availability, group member alerts, spa appointments, property promotions, concierge services and social events.
"Hotel operators using SMS enhance guest service, improve efficiency & better their guest experiences."
Hospitality Text Connect To Swift SMS API
Since March of 2015, Maestro PMS partnered with Swift SMS Gateway and launched its SMS text communication module with the Swift SMS API to enhance its hospitality suite of services and created a flexible guest engagement tool. The success of this has increased their installation agreements, while allowing indie operators to better their Diamond Plus services. This would not have been possible if Swift's SMS API was complicated. This SMS API was easy to connect to and enhanced Maestro's PMS to allow hospitality operators flexibility to work the way they did and connect to guests in real-time with hospitality text.
Swift SMS Gateway continues to be delighted at the success in our partnering with Maestro PMS. Integrating our SMS into their widely installed Property Management Suite has been a huge success. A text message concierge service is the new standard in the hospitality industry and a pleasant hotel experience leads to returning guests.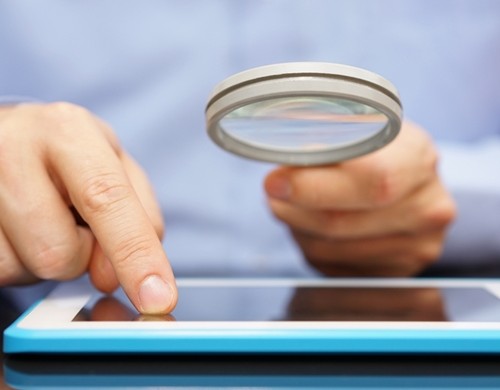 Swift SMS Gateway connects applications, advertising and alerts to text messaging via simple APIs and keeps your data stored in Canada. Most importantly, SMS aggregation is all we do and with that philosophy, your SMS data is your own. Swift SMS does not share it, use it, or re-market it.
Should Your Business Be Concerned?
To institutions concerned over data sovereignty and ownership when using cloud computing services, Canadian data residency with a service provider that strictly does just SMS is important. These same institutions also demand an SLA (Service Level Agreement) beyond Best-Effort availability and express valid concerns over cloud-based solutions when using the virtual host giants.
"Swift SMS Gateway offers facilities-based service hosted in Canada."
The "3 P's" – Power, Ping and Pipe have long been the foundation of all enterprise hosted solutions. This centres around availability and scale in a bullet-proof environment, as the foundation that you build managed services on. Swift SMS Gateway is built on this same foundation, providing robust performance for your SMS broadcasting today and tomorrow.
When You Own It, You Can Support It Better
The truth is cloud providers get nervous offering guarantees when they don't own the equipment hosting their own service. This leads to a lack of confidence and apprehension to provide reasonable and affordable support. That is not a concern with us. Swift SMS Gateway has scalable support: Standard for $0, Professional for $100/mth and Enterprise for $500. This is in combination with SLA (Service Level Agreements) and MTTR (Mean Time To Respond) metrics that guarantee SMS performance.
"You Can't Guarantee What You Don't Own."
Add to that; data residency in a virtual host environment and that only adds to today's concerns. This is what sets Swift SMS Gateway apart from other SMS aggregators. We handle your data efficiently, providing a secured facilities-based service located right here in Canada.
So is SMS data residency important? It is if you're a business, or institution that is using SMS to its best advantage. SMS is the most efficient way to connect to mobile, because bar none it's the most used application on mobile phones, exceeding the use of email and telephone. Connect to Swift SMS Gateway and take your business mobile.