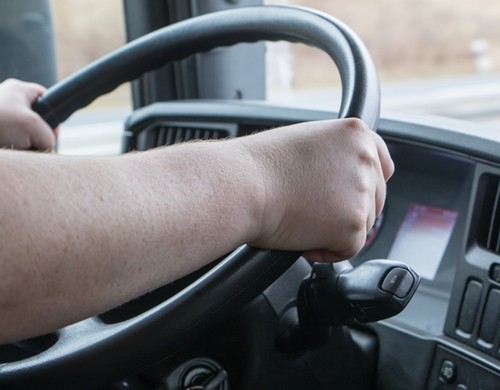 There is little doubt that the expansion of technology has made its way into the logistics sector. From automated picking and packing services to GPS systems in driver vehicles, the modern supply chain looks much different today than ever before. As industry professionals continue searching for ways to improve driver communication and increase delivery efficiency, communication between individuals on the road and people in offices becomes crucial.
That said, there are plenty of ways to communicate with individuals involved with every step of the supply chain. Smartphones, for instance, can serve as useful tools for fleet drivers and managers, as they allow for quick and easy distribution of company news, policies and even safety tips for those on the road.
In addition to the road advisories and weather alerts that are for useful for drivers, new technologies are going a long way toward ensuring a more transparent delivery process for customers. In today's business world, customers expect deliveries to arrive on time, and as a result of advanced technologies, they often want to receive real-time data about deliveries.
The easier it is for drivers to communicate with field operations managers, the smoother the delivery process will be for suppliers and customers alike. Text message services are easy ways to achieve this.
Don't Forget About Social Media Platforms
In addition to using SMS services, fleet managers should consider communicating with their drivers via other methods. Popular social media platforms, like Facebook, are being used by a growing number of fleets already. Because so many drivers have Facebook accounts, companies can use it as a convenient communication network. Plus, Facebook pages give drivers, managers and other employees one easy place to correspond.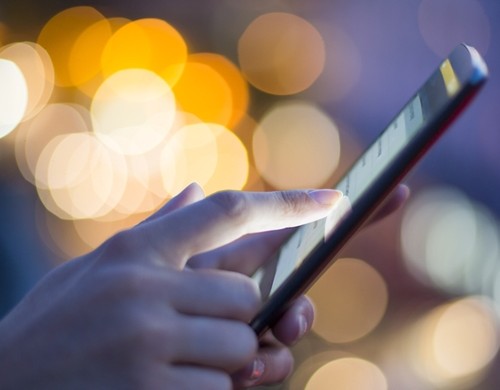 As long as there have been usernames and passwords, there have been cybercriminals looking for ways to access others' information. In recent years, however, two-factor authentication has become a more common method to log into online systems because it is recognized as a more secure practice. Two-factor authentication, also known as 2FA, refers to the requirement of more than one security code to gain access to an account. In other words, users are required to enter a password as well as a protected PIN number (or randomly generated access code) that's sent directly to you.
This method is generally accepted as a more secure form of cybersecurity. And although 2FA is not a surefire way to protect yourself from hackers, it does offer a level of protection greater than the alternatives. In fact, researchers from Trend Micro maintain that 2FA is an effective security measure.
"In the security industry there is a tendency to let the perfect be the enemy of the good," Jonathan Leopando, technical communications researcher, said. "This is a good example. 2FA via text messages, for all its flaws, is still an improvement over an ordinary username-and-password system. In addition, the barriers to entry – cost, ease of use and hardware requirements – are lower than with more secure 2FA systems."
You shouldn't entrust your entire online presence to two-factor authentication, but it's better than having nothing between you and the hackers. That said, while this method of internet access still provides a stronger security framework than having no strategy at all, the best defense against hackers and malware is still cybersecurity software.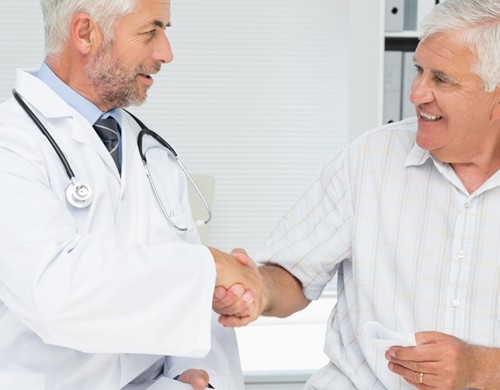 Text message reminders to patients are gaining popularity, as healthcare continues to find new ways to improve health services. Healthcare uses SMS alerts to send text messages to patients that their medications are ready, and to remind patients of medical appointments.
SMS Alerts Make A Difference
Automated SMS text messages are a fast and efficient way for Healthcare professionals to connect to their patients conveniently. Healthcare leaders like CareScripts develop custom script messaging and setting for every patient. Appointment reminders to patients via text messaging are reducing missed appointments. A study completed by Televox Software demonstrated these SMS alerts reduced the rate of no-show appointments by 39.3 percent.
SMS alerts can be used to assist patients in other ways too. Prescription SMS alerts help patients – especially those with ongoing conditions. According to Sacramento Business Journal, some medical professionals use SMS alerts to remind patients to take medicines, or check sugar levels.
"SMS alerts connect to patients fast and easily, while improving health services."
Brian J. Johnson, President & CEO, Swift SMS Gateway Inc.
Sending a text message with an SMS alert to patients is discreet and not intrusive. It is the best way to maximize engagement today. According to Pew Research Center, more than two-thirds of adults in the U.S own smartphones. The same is certainly true in Canada. So, instead of leaving a voice mail hoping that it gets heard, send a SMS alert with a text message. Mobile Market Watch says about 98 percent of text messages are opened! With odds like that, sending a text message is the most efficient way to ensure your message is understood.
The best way to connect SMS alerts to your healthcare services platform to deliver text messaging is to speak to Swift SMS Gateway. They work with thousands of global software solution providers, and there should be no need to switch platforms. If your current platform can support a secure Internet connection, it can easily connect into Swift SMS Gateway.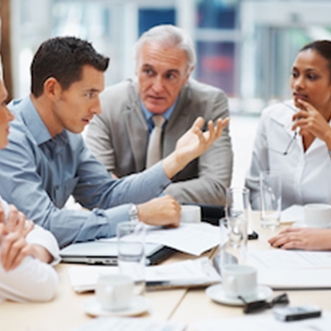 Mobile is here to stay. Despite it changing people's personal behaviours, many have yet to take full advantage of today's mobile business opportunities. Consider this: The mobile market by 2020 is forecasted to be worth nearly $500 billion, according to AB Newswire. Think seriously how mobile can impact all areas of your business. Now is the time to create your business' mobile strategy.
Today, more people prefer to text than call. This is why connecting to mobile via a simple text message is such an important part of your mobile strategy. It goes beyond marketing with text short code campaigns. Mobile can improve your response time in all areas of your business processes operations. Everything wire-line will soon be running wirelessly. A truly mobile business extends reach. It can improve efficiencies with faster response times to field operators and employees in your daily business.
Mobile Business – Sooner Rather Than Later
"Innovative strategies give your business an edge over competition."
Remember: Successful businesses are not static ones. A growing business uses great strategies to thrive. In recent years, mobile business strategies have become crucial. The impact of mobile is too big to ignore. As advertising and technology have changed, so too have the ways we communicate with employees and customers. Smartphones and tablets are everywhere. Your business should consider starting to collect cellphone numbers of your staff, your supply and distribution chains and your customers. Already, mobile marketing strategies using text messaging are commonplace.
Keep Your Mobile Business Plan Simple
Focusing on basic modes of communication like SMS texting and exploiting SMS' simplicity can help. This could be as simple as connecting your main business landline to SMS. Another great first step is to look at where email is failing in your organization and ask yourself; "Would a text message have improved this?" This may be in email's failure to reach customers, or to assist in providing a timely alert to business operations. Migrating away from email in critical system operations may be a good idea. This is often true in the areas of logistics and system monitoring alert traps.
Many business management software platforms are upgrading their services to use text messaging. Swift SMS Gateway provides simple integration with SMS API supporting small and large businesses. If your software systems can connect into the Internet, it can connect into Swift SMS Gateway to manage your mobile business' text messaging needs.
Taking all of the above into account, don't put off business-wide adoption. Include all your departments from day one. It will you help get off on the right foot to avoid problems down the road with your mobile business strategy.