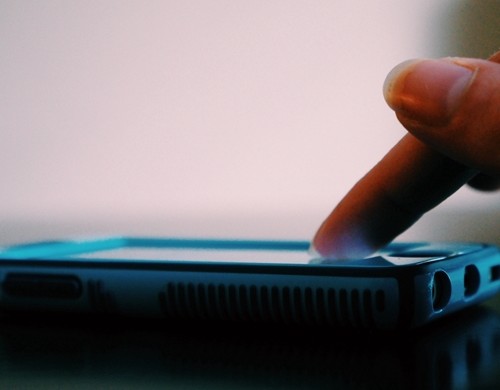 There's no denying that using a credit card in today's world can be downright scary sometimes. With all of the fear of scams out there, anyone with a credit or debit account must be able to trust their vendor. CreditCards.com recently released a poll saying fraud alert warnings are on the rise.
Though most of the bank warnings discovered in a survey of 1,000 Americans were from phone calls, the source mentioned other ways these institutions reach out, including texts. Messaging via text is an excellent way to improve communication and combat fraud.
The survey, which Princeton Survey Research Associates International conducted, found that a quarter of Americans received a debit alert of some kind. Even though 37 percent of respondents said that the alerts they received weren't for actual fraud but were just precautionary, this is still be a good sign banks are adapting to the possible danger out there and looking for ways to combat fraud.
"A quarter of Americans said they received a debit alert of some kind."
However, the existence of false or scam fraud alerts is always a problem. For those who can't tell the difference at a glance, it might be easy to click on a bad link when an alert appears to be legitimate.
A recent Google Docs phishing scam was said to trick many by appearing real, as Google said on Twitter. In the case of texts, when fraudsters can mimic actual messages closely, a lot rests on whether or not your financial services firm is optimizing their use of SMS services in their fraud prevention practices. Reeling from a credit crisis or other recent stress could leave a customer looking for bank and financial servicers who takes fraud prevention seriously.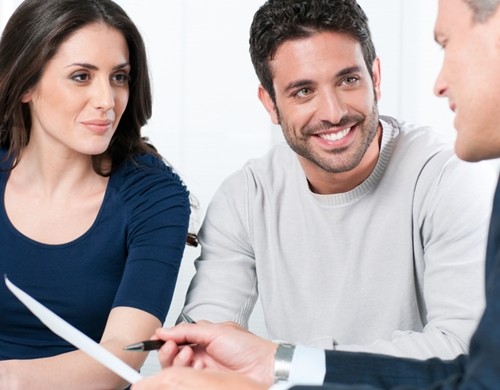 Text reminders to policyholders for insurance policy renewals are a welcome service that improve communications. When insurance companies don't communicate well, it leads to confusion.
Also, another area text messaging is being used is in checking policy statuses.
On paper, it seems easy to explain what happens when an insurer doesn't continue a policy, but there are many factors. In a piece for The New York Times, American College of Financial Services assistant professor Kevin Lynch commented on a woman dropped by her insurance company after making a major claim for a lost engagement ring. Lynch said that the frequency of the insured's claims made a difference in this example.
"What happened in this lady's case is she had two substantial losses within a relative short period, which is the frequency issue," Lynch explained. "The insurance company said she represents a risk outside of the acceptable parameters, so they chose not to renew her."
"The difference between choosing not to renew and outright cancelling a policy may not be evident."
Even if the insurer is well within its right to discontinue, the difference between choosing not to renew and outright cancelling a policy may not be evident. The Insurance Information Institute said that the amount of notice an insurer gives before making this decision can vary depending on the state. This is also true in Canadian provinces.
Since non-renewal can happen for many different reasons, including some that don't concern the insured at all, being open about this with easy-to-understand messages can at least leave he or she feeling less shocked. It helps when it's made clear cancelation happens for very specific reasons, according to the source.
With accurate renewal updates via text messaging insurers can reach policyholders, and improve communications. It's easy with a good SMS API connected into a reputable SMS Gateway.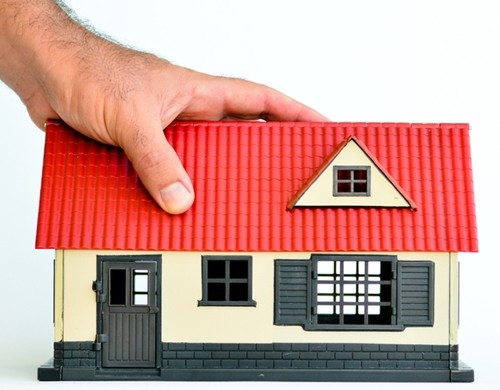 The millennial generation, as it's come to be known love to text, and is often connected with the rise of the internet and mobile. Some members of this demographic, which usually includes those currently between 20 and 34, might actually be part of the last group of people to remember a time before social media existed.
Regardless, digital experience is a well-known priority for younger buyers. And since those in this bracket are finally gaining the capital to buy homes for themselves, it's a worthy place for real estate agents to focus their energy – with text messaging playing a major role in this.
With communication under control, agents can trust that their job will go smoothly, as will the buyer's experience. A Quicken Loans article recently listed several qualities of a good agent, such as being responsive and dedicated to each possible buyer. All of these things can come from a messaging platform that provides easy information from residential listings
"Reaching millennials with the right information can carry high stakes."
Reaching millennials with the right information can carry high stakes, since there's an impression that this class of buyers is less likely to purchase a home at all, preferring to rent perpetually instead. Realty Biz recently reported on "real estate crowdfunding," giving money to projects online, a trend where young investors could potentially go around banks to instead directly support new housing through what they perceive as a direct connection.
If real estate agents want to win young owners over, it may help to speak their digital language. That could mean an easy simple solution for listings updates that fits in with the millennial lifestyle for buyer engagement.
Using text messaging in your advertising strategy can connect to millennials, who are the new buyers. It is what they are likely to want. Being accessible can help get new information about listings out to interested buyers and save everyone time.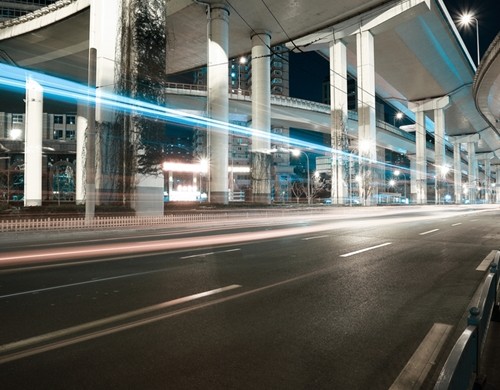 Many taxi and limo dispatchers are responding quicker and securing fares for their drivers with SMS. Quick response always brings benefits in fair dispatch operations; from assuring clients that you have a driver on the way, to meeting or even beating travel time estimates. This can result in repeat business. Connecting text messaging directly into dispatch platforms is making the difference.
In busy cities, the real job is getting around incessant traffic. Not all places have the same issues. Professional drivers already have the skills to get around quickly, but the reliance of dispatch is still critical. Reaching drivers and coordinating fares depends on efficient logistics management to address worsening traffic congestion.
Also, there's a need to connect to clients using mobile services, as a competitive wedge against Uber.
A recent traffic study from TomTom compared the traffic in 390 cities around the world as part of its 2017 Traffic Index report. In terms of general overall congestion, the top spot went to Mexico City, where drivers had to spend an average of 66 percent extra time traveling due to traffic. Overall, the congestion of the entire world rose by almost a quarter from 2008 levels. The continents of Asia and Oceania are showing the biggest increase among all the continents.
"The world's traffic congestion rose from 2008 levels and Uber is competing to get fares."
Compared to this figure, North America only saw a 9 percent jump in traffic. That and the fact that no U.S city placed in the top 10 may leave Americans feeling good. Los Angeles ranked as the second most-congested city on the continent and reportedly provided 45 percent extra time for drivers. Other high-placing American metro areas included New York, San Francisco and Seattle. Traffic is a problem everywhere.
Connecting your dispatch platform to text messaging is making a difference. You can do it by using a SMS API provided by a good SMS Gateway. A fully integrated SMS API sending out simple text messages through your dispatch software can not only text to fares, it can improve response times, improve driver communications, and provide a competitive wedge against Uber.
Integrating text messaging directly into your logistics and dispatch management platform helps assure professional drivers will always be a fare's best bet, when they need to hail a taxi or limo.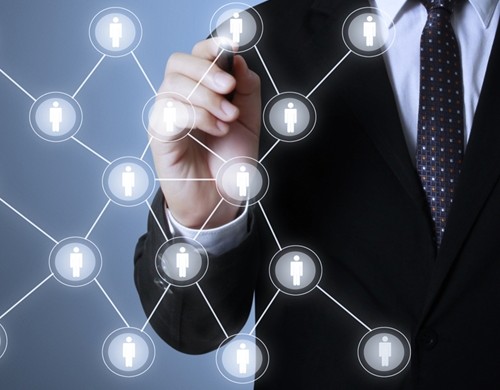 Responsive communication reaches applicants in time and helps them in their employment search. Job seekers want to know the latest information about available openings, and learning about positions they might otherwise overlook. Reaching applicants via text messaging is a good way to adapt to the changing job market and make applicants aware of the changes.
In its U.S. Hiring Trends Report for 2016, iCIMS explored some of the changes in jobs for each industry. In manufacturing, for example, the report found that more than half of those people hired accounted for production occupations, management and administration and sales and related professions. While the majority of health care hires were for technical positions, other categories like support and management and administration were also responsible for new hires.
"Changes can affect job seekers no matter what their field."
In addition to the changes in each sector, there are new approaches to hiring overall to be aware of. An Entrepreneur piece recently listed some of these, such as hiring focused specifically on location and carefully selected profiles. For those who want to join HR and hiring departments, the growth of technology could require more specified knowledge.
Before you help them find the right jobs, you'll need to focus on managing candidate engagement. Text messaging can distribute updates quickly via a SMS API using a reputable SMS Gateway. This can broadcast applicant data to reach everyone with the latest news in shifting job trends. Easy access to job openings demands that candidates can find information they need simply by looking at their phones.
Furthermore, responsive employment agencies and recruiters that are adapting to these shifting job trends via text messaging are being showed preference by job applicants in choosing their services. Fine-tuning the way you reach applicants via text messaging services helps to set your employment agency apart.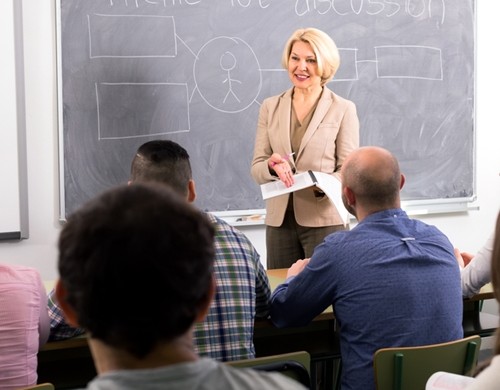 For educators at colleges and universities, seeing students through the curriculum isn't everything. There's also a need to keep students fully engaged with their work. This means helping them get involved, as well as get good grades. One source of information for this is the National Survey for Student Engagement, which has used data from more than 1,600 institutions since it was founded.
The 2016 edition of this survey specifically listed some of the "High-Impact Practices" that can be good for students. Many ofthese are a standard part of degree programs, but could also be considered meaningful and even life-changing, such as service learning, studying abroad and a "culminating senior experience" that feels fulfilling as a final project.
"Universities need to reach out to students through different methods."
Crucially, the survey also detected a belief among students in the importance of schoolwork. A sub-survey including both freshman and senior students found that 39 percent of respondents believed working harder at school could help them become more intelligent. The majority also agreed they could always change their intelligence level, although the amount was 6 percent lower than the previous amount.
What universities need to do is dedicate themselves to reaching out to students through different means. This extends to improving the communication between students and faculty. Campus Technology spoke about the ways feedback can improve the approach that instructors take in different settings.
The use of instructional scaffolding can help faculties set up the means for encouraging students, just as students can gain a way of engaging with their teachers. Measuring out feedback can be difficult without the right methods of communication. An SMS service fits in this space well as a way to send out reminders, set schedules and perform other essential tasks for the school as a whole.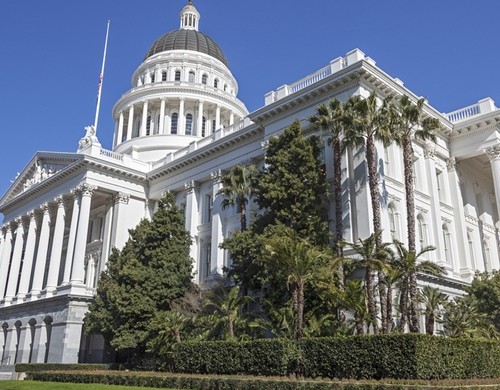 Government agencies, like many other organizations, have communications needs. Texting has a lot of advantages in this sense, offering speed and flexibility. As you might guess, there are some qualities a public group absolutely needs to consider that are different from standard business texting programs to help create an Information Society shift that helps new organizations.
So what are the things these agencies need when they set up texting? Here are four examples:
Accuracy: Being able to reference proper time and date might end up being essential for tracking messages and enforcing accountability. If texts are considered part of the public record, when they're sent and received could be as important as what they contain.
Customized integration: Every institution will have its own concerns, and it makes sense that the fitting text option will easily fit into the current structure. This can apply to archiving and preserving these messages as well as sending them out in the first place.
Message security: Sensitive material needs safeguards to make sure it's sent and treated correctly. Figuring that out, though, can require both transparency and a clear set of protocols to follow. GCN mentioned this in an article about the potential dangers of an unsecured government texting initiative.
Streamlined oversight: The same source said that texts and emails can all be considered as part of the category of "digital records," demanding a single form of management. Whatever it is, consistency is key, so that the same rules and access applies to all messages.
An SMS API system can be the center of all major shorthand communication for any agency, and can help meet the newest expectations when messaging technology is always changing.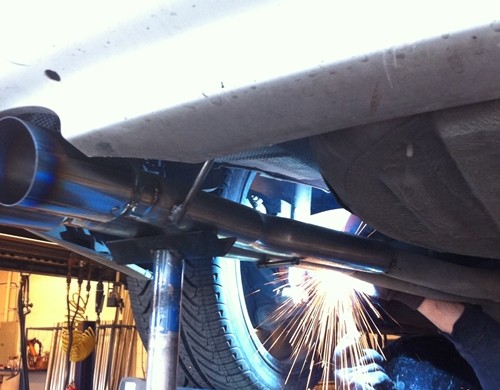 Many car owners might not realize they need to maintain their vehicles. Some tasks don't have to get done very often, but it can still be useful to know when the next oil change, tire rotation, or tune-up should be.
This April was a perfect time to realize that, since it was National Car Care Month. Even though it's behind us now, it sets a good example to follow for the rest of the year. This is only the first of two Car Care Months throughout the year, with the second scheduled for October.
In its press release regarding April's celebration, the Car Care Council specifically encouraged owners to follow them on social media for information. Car Care Council National Director Rich White even mentioned it as part of the motivation. The organization encouraged businesses to hold Free Car Care events throughout the month and hang banners advertising it.
"You can't reach owners successfully without accurate information about them."
"With more and more motorists turning to cell phones, mobile devices and the Internet for auto care information, we've made it easier than ever to learn about vehicle service and repair by simply following the Car Care Council online," he said.
Some often overlooked services can include changing vehicle fluids, or getting overused parts replaced entirely. As a dealer, you can't reach owners successfully if you don't have accurate information about their status. When was their last appointment? Is their vehicle under recall? How long have they been driving it?
However, one of the biggest challenges for dealerships is reaching customers. It's not surprising that text messaging is making this challenge easier than ever. With an SMS API connected into the right SMS Gateway you can connect your Dealer Management System easily to reach your customers with text messaging to improve your customer service. You could better connect with your customer if you keep track of their information and follow up at the right time.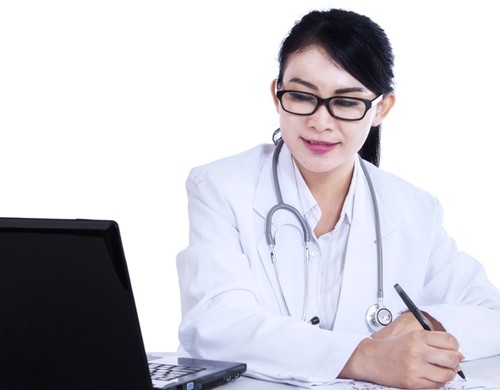 Meeting hospital staff needs takes speed. To improve coordination and achieve maximum bed efficiency, you'll have to be flexible and able to change plans soon. That's why text messaging services are important for handling shift requests. They give you the freedom to send updates as needed when schedules need to be changed.
Texting is a prime example of the growing demand of instant data access in modern health care. Patients also often demand fast responses and the data-driven society we live in pushes healthcare providers to have information ready and at their disposal, especially when dealing with cases directly. This is why so many health services professionals are now using text messaging to help improve shift management at hospitals and clinics.
"Text messaging is providing better communication in health services."
Search Health IT discussed another face of this recently, mentioning the desire to bring patient information directly to beds in a facility, making it easier to consult necessary charts and vital information.
While HIPAA compliance and security remain big concerns, no one denies the simple text message is helping shift management to attend to increasing patient demands.
Another area of data access is tablets used at the bedside for patient care, such as those from Knox Customization Configurator. These help patients feel at ease, as they look at their own data that connects to a secure outside network. The gratification and usefulness of this technology is the same as those in other medical innovations, such as wearables: It's all about answering problems quickly and using all available resources to do so.
All these advances are improving efficiencies in health care. Hospitals can cut down on mistakes and misused resources and provide better patient care. Though this shift management will continue to be streamlined in the future, and SMS text messaging services will play its part.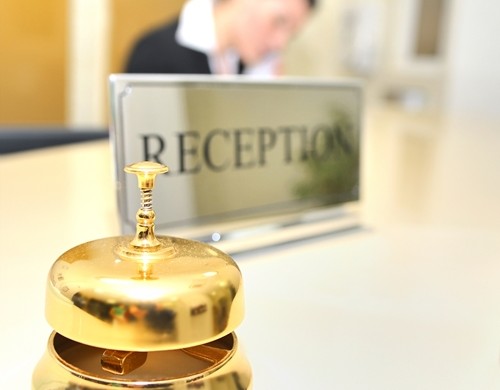 When someone checks into your hotel, what are they looking forward to the most? The answer depends on the person, but whatever it is, it's your chance to make that experience go as well as possible. By connecting to a SMS API messaging system, you'll be able to impact guests' interactions even when they aren't physically at your hotel. This has become possible with the latest advances in texting.
This was one of the big hospitality trends Skift predicted at the beginning of the year, and it's something that has had an impact. In its Jan. 3 article, the site specifically said that scheduled activities could add on to whatever the company has to offer on-site. Skift also used the word "holistic," which could mean you must be more flexible in how you handle incoming guests through soft check-in processes.
"Give guests updates about any one-of-a-kind offers they might want to know about."
If you have more information on what your guests are looking forward to, you can try to set this experience up before they arrive. For example: Is your restaurant the big draw? Then you can spotlight it beforehand or prompt guests to book through you.
Daily specials and other important deals are a perfect fit for messaging. To build loyalty, give guests updates about any one-of-a-kind offers they might want to know about, especially if it saves them money. You can try more than one of these efforts, to see what the response is, and then use it to see what your biggest focus area should be.
After your patrons leave, they'll probably think of the entire time they've spent with you, not just one single thing. That's why starting early will set things off right and ensure they want to come back. Connecting your property management software to text messaging with an SMS API improves guest services at the front desk, in reservations, event planning, and check-out and check-in.