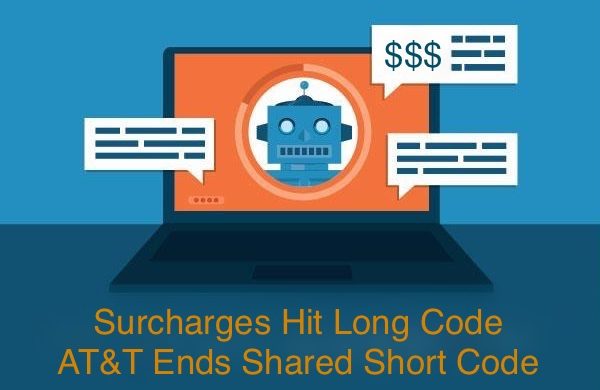 The new year has started with major text messaging changes with surcharge fees levied by carriers and AT&T ending Shared Short Code.  Internationally, Telcos are finally sanctioning 10 Digit Longcode (10DLC) as the way to send Application to Person (A2P) traffic, but having no way to extract host fees, Telcos are levying surcharge premiums above their transit fees to accept this traffic. Canadian carriers have been among the first to levy these premiums, with Verizon stateside soon following.
10DLC Long Code is Here To Stay
It is imperative with 10DLC being the medium of choice for critical A2P, all stake holders combat fraud and attack SPAM. Swift SMS Gateway is committed to doing this:
Swift SMS Gateway is upholding our route quality avoiding Grey Route operators, who are known to skirt carrier surcharges by using modem pools.
Swift SMS Gateway continues to segregate mass-marketing related directly to Short Code. Sales related traffic does not belong in the same channel as critical A2P and alert messaging. A2P SMS has become a driver of the Internet of things.
AI (Artificial Intelligence) providing pre-scripted automated response, uses texting as a go-to medium for communication. Gartner stands by their earlier prediction that by 2020, 85% of communication back will be through automated bots. This is not SPAM. It's banking notifications, booking confirmations, system alerts, pins, and security authentications being demanded by a public that is mobile and demanding it on 10 digit long code (10DLC). While Telcos have coined such traffic as "transactional", many in the industry have echoed the confusion expressed by users of this critical business communication. Such a term is too easily confused as just commerce related, which of course it is not. Regardless, Telcos acceptance of this is a win, although it has forced a big change in recognizing the difference between sales related marketing and critical A2P traffic.
AT&T Ends Shared Short Code
In the States, AT&T is ending Shared Short Codes. The announcement is an effective death nail effectively aimed at attacking SPAM. Due to AT&T's respective market size other Telcos are sure to follow sooner, or later. This forces legit marketing traffic to dedicated Short Codes. SPAM has plagued the Short Code channel, and because shared services have had a cumbersome opt-in/opt-out process, the management of such shared services has resulted in far too many abuses. In Canada Shared Short Code is still being offered. This may change in the near future.
Surcharges are placing added cost on business communications that enjoyed A2P traffic 10DLC at a fraction of the cost of any short code service, while getting full reach to all Telcos and no need for keyword management. However, 10DLC remains the superior service over Short Code despite Telco surcharges. It is expected in the industry that A2P Carrier Surcharges on 10DLC ensures acceptance of legit traffic and improves deliverability.
There is little doubt these changes are fuelled by transactional traffic and authentication messaging. It is estimated to grow 20% by 2022 exceeding 2.7 trillion messages, while Grey Route traffic will fall 11% over the next 5 years, according to Juniper Research.
As Telcos enforce surcharges on 10DLC in Canada and move marketing towards Dedicated Short Code in the US, business' message costs are being forced higher. We predict these changes will be adopted by all carriers. The promise is to reduce SPAM and improve deliverability. If you have further questions and concerns about these changes and how they may impact your business' text messaging, please contact your sales representative here and we will be pleased to assist you and your text message requirements. Swift SMS Gateway is committed to assuring you of the best text message service at all times.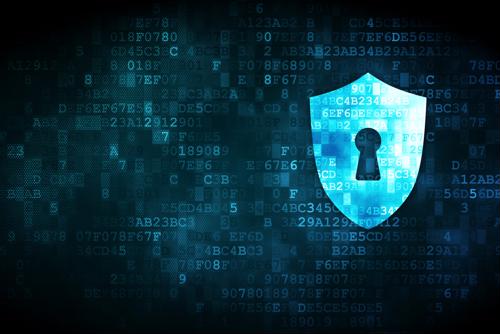 When our information is accessible on our personal devices, it is sometimes easy to forget that the data may actually live thousands of miles away. In a global economy, that means your data – or data for which your organization carries responsibility – may live in another country.
Issues surrounding data sovereignty could place your information in jeopardy.
What is Data Sovereignty and Why is it Important?
Data sovereignty refers to the concept that information, when transformed into a binary digital format, is subject to the laws of the country in which it is stored. For example, if a resident of Canada gives his or her personal information to a company in the U.S., their data would be subject to U.S. law.
As more information is stored in the cloud, the issue of privacy becomes of greater concern. Likewise, organizations that leverage SMS communication platforms need to understand where their data is stored and to which laws it may be subject. Until somewhat recently, the laws of Canada and the U.S. were very similar, offering privacy protections to all. However, recent changes to U.S. law have reduced the rights of non-U.S. citizens, and have put consumer data at risk.
How Does U.S. Law Impact Consumer Data Around the World?
Until 2017, personal information privacy laws that pertained to U.S. citizens were also extended to citizens of other countries, including Canada and the EU. On Jan. 25, 2017, those rights were revoked by an executive order signed by President Donald Trump.
The order reads: "Agencies shall, to the extent consistent with applicable law, ensure that their privacy policies exclude persons who are not United States citizens or lawful permanent residents from the protections of the Privacy Act regarding personally identifiable information."
In other words, if a Canadian resident's personal information is stored on U.S. soil, it is excluded from privacy laws, and companies in the U.S. have no legal obligation to protect that data.
Why Are Canadian Data Centers more secure?
In Canada, the situation is quite different. Data stored in a Canadian facility is subject to Canadian law, such as The Canadian Charter of Rights and Freedoms, which extends rights to all people. This is extremely important for organizations that handle the private information of Canadian citizens, as the data will have protections no longer available south of the border.
Swift SMS Gateway's Canadian facilities-based services are located in a Tier 4 data center, which offers the highest host standards possible, used by banks and government agencies. Importantly, the data center utilizes geographically separate storage and disaster recovery facilities provided by unaffiliated service providers. Swift SMS Gateway owns its servicers and hardware, and we place an operations team within a fifteen minute walk from our primary facilities in a secured, unadvertised location.
To learn more about the advantages of Swift SMS Gateway, schedule a free demo today.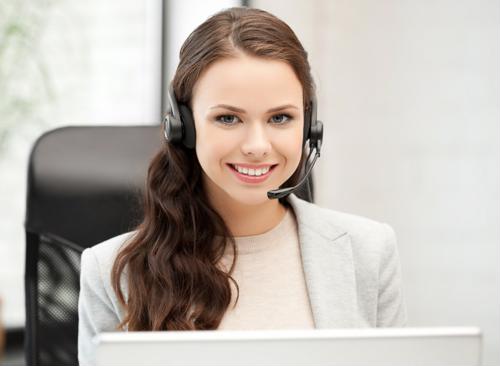 Contact centers are the next logical step from call centers. SMS, online chat and email have steadily grown in popularity and show no signs of slowing down. In the past, a call center was the easiest way for customers to interact with a business, but calling is no longer the most convenient way to reach the customer service department.
Customers leading busy lives like to have options. Therefore, contact centers need redundant communication channels to optimize the customer experience.
SMS can improve customer satisfaction metrics
Today's customers just don't like to talk on the phone as much as previous generations. There's a reason why modern call centers are becoming more generalized contact centers, and it's the rapid pace of technology evolution. Millennials, the generation that grew up alongside the internet, simply prefer other forms of communication to telephone calls. In fact, research from O2 revealed that making calls is only the fifth most common use of smartphones, falling behind activities like using social media or listening to music.
Corroborating this data, a Gallup poll found that 68 percent of millennials say they text 'a lot' on a daily basis. Furthermore, research conducted by OpenMarket found that Millennials prefer texting for two-way communications with businesses. OpenMarket general manager Jay Emmet noted that the preference for texting is a major opportunity for businesses that want to better communicate with millennial clients.
"These results show that the capabilities of SMS are very prevalent with Millennials, who desire more opportunities to communicate through texting, including more personal two-way interactions. Businesses need to further harness the ubiquity of SMS to realize better overall engagement and customer loyalty with the Millennial generation," said Emmet.
Having more than one communication channel to your contact center can improve customer satisfaction by giving individuals options to choose their preferred method of communication.
SMS API routines integrate seamlessly with existing solutions
Typical communication channels within a contact center include SMS, interactive voice response systems, email, messaging pop-up screens and voice mail. As SMS becomes more popular and preferences for voice decline, call centers will need redundant channels of communication to capture as many interactions as possible.
Simple configuration routines using SMS API routines facilitate easy SMS integration into a multichannel call center software suite. Plus, user-defined rules allow customized message flow. In short, bringing SMS functionality to a contact center is as easy as choosing a coding language and selecting an intuitive API.
SMS is constantly evolving and gaining new applications in the business world. Contact centers need redundant communication channels to deliver the best possible service to their customer base. SMS is an important channel that can't be ignored.
Swift SMS Gateway's experience serving thousands of developers ensures that your objectives are met in connecting SMS alongside email, voice and web services. Plus, reporting capabilities through SMS continue to improve with message delivery status analytics. To learn more, schedule a free demo today.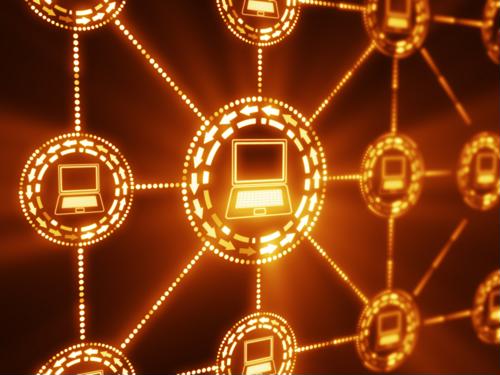 Citizens of the U.S. have a right to reasonable privacy, which includes access to sensitive personal information. A 2007 policy that extended those rights to foreigners was removed in January 2017, which has caused a number of U.S. firms to migrate their data abroad.
What is Protected Personal Information and how is it regulated in the US?
The U.S. Code of Federal Regulations defines protected personal information (PPI) as "Any information or characteristics that may be used to distinguish or trace an individual's identity, such as their name, SSN, or biometric records."
The Privacy Act of 1974 established a code of practices governing the collection, maintenance and use of personal information. The act prohibited bulk dissemination of PPI and set down regulations for how federal agencies should store information that could be accessed by an individual identifier.
Why Foreigners to the US Are No Longer Protected
The Judicial Redress Act of 2015 extended certain rights of judicial redress to citizens of certain foreign countries, including those of the EU. However, an executive order signed Jan. 25, 2017 by President Donald Trump effectively retracted those rights from foreigners. The order states:
"Agencies shall, to the extent consistent with applicable law, ensure that their privacy policies exclude persons who are not United States citizens or lawful permanent residents from the protections of the Privacy Act regarding personally identifiable information."
For Canadians and EU nationals, this order places their data in an unprotected position. Essentially, if a Canadian citizen's data enters the U.S., but the individual remains in Canada, the U.S. sees him or her as a nonresident alien, and therefore U.S. privacy rights are not extended.
The executive order effectively established what University of Toronto law professor Lisa M. Austin calls a "constitutional black hole," in which the data protection laws of neither country apply.
This becomes an issue for firms that use U.S. facilities to process, transmit or store data belonging to foreigners. Although the people who own the data never step foot in the U.S., their data may cross the border as they use the products and services of multinational institutions. Because foreigners can no longer trust that their data will be treated with the same protections found in their home countries, they may opt to find alternative solutions. Therefore, U.S. businesses that want to keep their foreign customers are looking to migrate their data centers to nations with more comprehensive privacy laws.
Companies that need to ensure the integrity of their foreign-owned metadata – such as the identifying information stored in a text message – will likely migrate their data abroad. The language of the executive order is clear: It does not simply say that organizations can choose not to extend privacy rights to foreigners; it states that organizations must actively exclude foreigners from privacy protections.
If your organization is moving data to Canada, trust the SMS gateway that is 100 percent Canadian. Learn more by scheduling a free Swift SMS Gateway demo today.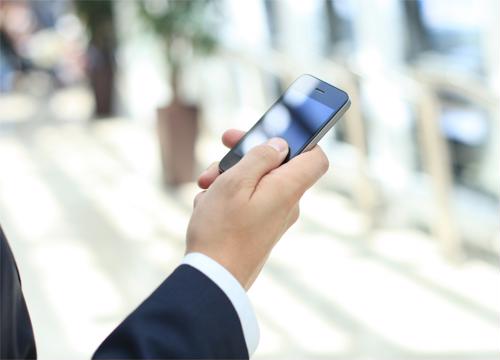 SMS is an ideal solution for mass messaging because of the ubiquity of the technology. Almost every mobile phone is capable of receiving SMS. Plus, it's easy for users to subscribe and unsubscribe as their needs change.
Local, state, provincial and federal governments can leverage SMS to reach their constituents with important information at any time. Here are three ways governments are using SMS:
1. Public Safety Alerts
Local governments can benefit from using SMS alerts to notify residents about public safety concerns. Residents can opt in to the program, and receive notifications about all kinds of events such as fires, police activity and even traffic jams.
Next Steps Marketing reported that New York state's NY-Alert system has leveraged text messaging to great success. In fact, 49 percent of the program's 4.7 million subscribers have opted to receive text messages about major road closures, severe weather and more. The network allows a number of organizations to send alerts, including local universities and government services.
2. Volunteer Opportunities
Community engagement is the bedrock of local government. But with so many distractions competing for everyone's time, it can be a challenge to recruit volunteers for community projects. SMS offers a way for local government organizations to build contact lists and notify their volunteer networks when help is needed.
For instance, local organizations can use text messages to notify people of volunteer opportunities, calls for donations and much more. In this case, SMS can be more effective than a mailing list because users are more likely to read the messages right away. On short notice, volunteers may not have enough time to read through their email inbox – and messages from the government may accidentally get stored out of sight in the junk folder. SMS is much more reliable.
3. Facilities Management
SMS can also optimize internal functions at government organizations, especially in regard to facilities management. Managing government assets is never a simple job, but an SMS solution can make it more efficient. SMS services allow facility managers to easily communicate with vendors and contractors, so they can move their projects forward with fewer roadblocks. The more transparent the communication, the better.
Government organizations have a responsibility to their taxpayers to run as efficiently as possible. SMS helps to achieve that goal by streamlining communication in a way that is intuitive and easy for anyone to understand. After all, finding someone who isn't familiar with texting is harder to do with each passing year.
These are just three of the myriad ways government organizations can benefit from SMS. Stakeholders can find customized solutions to their challenges by working with an SMS gateway provider.
For your SMS strategy to be truly optimized, you need a network you can rely on in any situation. To learn more about how to choose a provider, sign up for a free demo of SwiftSMSGateway.com today.
Text message has fast become the most effective way to reach the public. Recognizing this, in Canada mobile carriers have now set clear acceptance of A2P (Application to Person) 10 digit longcode traffic as separate from shortcode marketing. Rogers and Telus have introduced surcharges on this over and above their transit fees already collected, which effective immediately increases longcode costs.
Mobile carrier surcharges are effectively an admission that they want a bigger piece of this business.
Swift SMS Gateway has long been a champion of A2P longcode for non-marketing traffic and we have worked with clients to differentiate on the appropriate channel, be it shortcode, or longcode based on use to ensure your messages reach their intended audience. Despite the hype over messaging apps, SMS has enjoyed a healthy rise as the go to medium for developers in finding new and innovative ways in connecting the public, business, industry and utilities.
Reaching a Relevant Audience
It's no secret Canadians prefer to communicate via a mobile device. According to Statistics Canada, 94 percent of Canadians aged 15 to 34 owned a smartphone in 2016. Overall, 76 percent of Canadians owned a smartphone. Importantly, millennials and members of Gen Z preferred text communication over calling in 2017, according to a report from LivePerson.
These tendencies highlight an important shift in how individuals prefer to communicate. Whether they're talking with friends, or interacting with a business for personal alerts or in marketing, texting represents a form of communication that is less disruptive than other messaging platforms. Phone calls take time that texts don't require of the participant. Convenience makes text messages a viable platform beyond just marketing. It's become the preferred channel for assisting in daily scheduling and organizing personal calendars.
Whether a business is headquartered in the U.S. or Canada, it's important that the organization is able to reach audiences across Canada's vast expanses. SMS represents a simple method of communication with a high level of potential now realized in A2P longcode. However, strict regulations mean businesses need to be careful about who they message, how often they send messages and the content each message contains.
Complying with Regulations
Canada has thorough regulations on text message marketing. The basic rule is that marketers need to obtain consent from the recipient, provide identification information as part of the message and provide an unsubscribe mechanism. According to the Canadian Radio-Television and Telecommunication Commission, users may give consent in writing or orally, and it is a business' responsibility to track and record consent.
Likewise, an organization must identify itself within the message or via a hyperlink contained within the message. Additionally, an unsubscribe method ensures that the second party can withdraw consent at any time.
Technical regulations and rules apply to SMS marketing messages, but A2P personal alert traffic should not be confused with sales solicitations.
Marketers should also understand restrictions applied to long code A2P messages. Long codes are best used for low-volume communication because there is a limit to how many messages can go out each minute, which make them ideal in Canada for calendar alerts, authentication pins, and account updating. Short codes continue to be the proper channel for  marketing.
Choosing a Dependable SMS Gateway
If your organization wants to reach Canadians, it needs to invest in a reliable SMS gateway solution, especially if the application demands a local presence. Swift SMS is the ideal choice because we offer 100 percent North American, international and global SMS coverage through more than 800 carriers. Plus, our solutions comply with all regulations to mitigate your organization's risk and we have a long history and understanding in servicing the Canadian Market.
To learn more, sign up for a free demo today.