Globally, mobile phone users send more than 18.7 billion text messages every day. In addition to people texting their friends, family and colleagues, modern applications are getting in on the fun, too.
Application-to-person (A2P) SMS has already proven to be a valuable tool for business growth, customer engagement and more. Industry experts agree that we're still only experiencing the beginning of what A2P has to offer.
In fact, an analysis from QyReports forecasted the global enterprise A2P SMS market to reach $108.2 billion by 2025, with a compound annual growth rate of 6.1%. Another study from Juniper Research corroborated this projection, estimating that the number of delivered A2P messages will reach 3.5 trillion by 2023, representing 40% growth over 2019 figures.
Not only do smartphone users prefer to communicate with businesses via SMS, but the technology also holds other benefits, such as the ability to collect useful data to optimize message relevancy.
Enterprise A2P Can Deliver at Scale
One of the major differentiators between enterprise-grade A2P SMS and mid-market solutions is volume. Enterprise organizations must manage messaging needs across global jurisdictions and among segments of their target audiences.
As consumers use software for everyday tasks, there will be a growing demand for A2P services. Enterprise A2P can give organizations the ability to comply with various regulations between countries while gaining the ability to send a high volume of messages at an affordable cost.
Short Codes Are Going Away
Today, many businesses utilize short codes to send high-volume A2P messages. Many of these messages are simple alerts and notifications, such as appointment reminders. But what if the receiver of the message has a question or needs to communicate some new information to the company? In this case, they would have to call a separate phone number.
By replacing short codes with toll-free numbers, companies can retain the functionality they enjoy with their current solution, but gain the ability to seamlessly transition between alerts and conversations. Plus, toll-free numbers are cheaper to acquire and easier to establish. These benefits also come at an important time, as U.S. carriers are beginning to abandon shared short codes.
A2P SMS Drives Growth
The use cases for enterprise A2P SMS are widely varied, which makes the solution a viable growth strategy. For example, service providers can leverage the technology to deliver timely messages and support to technicians in the field. Medical facilities can utilize automated messaging platforms to make and manage appointment schedules. And marketers in almost every vertical can find ways to engage their target audience with hyper-personalized messages.
If businesses aren't using A2P SMS solutions today, there's a good chance they'll need them tomorrow. Adopting the technology now can help organizations meet their business and customer goals in a timely manner.
To learn more about how enterprise A2P SMS can help your organization reach its growth targets, sign up for a free demo from Swift SMS Gateway today.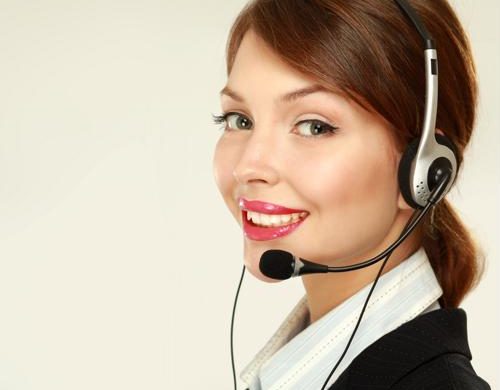 High-volume text message services can be costly to maintain, but that's the price of doing business, right? Not necessarily.
Compared with short codes, toll-free numbers can help your organization's stakeholders save time and money.
Shared Short Codes are Disappearing
Perhaps one of the biggest reasons companies are shifting away from short codes is that access to shared codes is dwindling rapidly as more carriers discontinue the service. Previously, shared short codes made financial sense because their costs could be spread between multiple businesses. For example two businesses could use the same short code with unique sets of keywords. However, because one business could use the code send non-compliant messages, every organization using the code could be subject to penalties.
AT&T has already announced its plans to end shared short codes, and more carriers are likely to follow suit.
Toll-Free Numbers Have Lower Costs
Though shared short codes are going away, dedicated short codes are still an option, albeit an expensive one. Due to the limited nature of short codes, it can cost around $500 per month to lease a non-vanity short code and more than $1,000 per month to lease a vanity short code with digits specifically selected by a brand.
That's a significant, ongoing expense that does not include the cost of actually sending messages. Toll free long-codes are much more affordable and easier to procure.
Short Codes Aren't Convenient
Unlike short codes, organizations can use toll-free phone numbers for text messaging and voice calling. That means financial stakeholders can further streamline their costs by unifying their phone services from a single vendor.
Likewise, a toll-free number can reduce the amount of time customers spend attempting to reach a business. If a company uses short codes for texts and long codes for voice calls, customers have to find two numbers. A toll-free solution reduces this burden, and improves the customer experience.
Toll-Free Numbers Can Make Your Teams More Productive
Text message campaigns must comply with regulations which can vary by jurisdiction. So, when companies spend out campaigns on their short codes, they need to get their messages approved by each of their short code carriers. This process can take weeks or months to accomplish, which can feel like an eternity in the modern marketing landscape.
Toll-free numbers have a much shorter approval process, so companies can requisition their number and start sending messages in a short period of time.
Long Codes Are Right for A2P Messaging
Today, businesses use application-to-person SMS for a variety of functions ranging from customer outreach to technician management. Toll-free numbers can give organizations the ability to scale these functions as needed, while also gaining the ability to switch between voice and text on the same long-code.
For example, if a customer service representative is communicating with a customer via text message, and they need to switch to a voice conversation, a toll-free number allows this movement to happen seamlessly. From the customer's perspective, it's no different than calling or texting one of their friends.
If your organization sends a high volume of calls and text messages, you may be able to significantly reduce costs by switching from short codes to toll-free numbers. To learn more, schedule a free demo of Swift SMS Gateway today.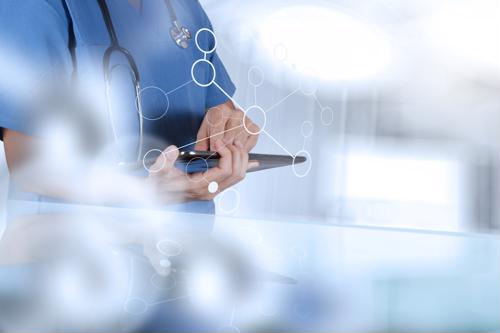 Digital patient portal technology has been around since the turn of the millennium, but many physicians' offices and hospitals are still facing barriers to optimized patient experiences. According to the U.S. Department of Health and Human Services, approximately 9 out of 10 office-based physicians had an electronic health record system by 2017. The Canadian Medical Association reported similar levels of adoption in the same year.
If the majority of care providers have digital solutions for record keeping and patient communication, what's preventing them from optimizing engagement rates?
Digital Isn't the End of the Road
Having digital health solutions isn't the end-all, be-all of patient engagement. Many physicians' offices have very basic EHR systems with limited functionality and few data integrations. For example, a 2016 report from MedScape revealed that most providers saw their clinical workflows slow down after EHR implementation, with 48% of patients being affected by these problems.
In 2019, EHR developers have had time to iron out some of these initial kinks, but there's still room for improvement. For example, many EHR systems track patient data effectively, but lack communication tools to achieve optimal engagement levels.
In an interview with Patient Engagement HIT, Dr. Fareed Elhaj noted that phone systems often cause a bottleneck in patient communication.
"Phone calls were not very efficient because a lot of patients don't pick up the phone and then we leave a message," Dr. Elhaj said. "But how much information can we really leave on that message? So then patients call back and then they can't reach us or they leave a voicemail. It's a lot of back and forth."
A Better Way to Communicate
Text messages solve two problems at once: internal resource utilization and patient engagement. For one thing, SMS saves internal resources by cutting out the back-and-forth phone calls that often answer redundant questions that would otherwise be covered during the actual visit. Furthermore, text messages are quick and allow patients to confirm or cancel appointments as needed.
When Dr. Elhaj's team implemented text messages as part of its EHR strategy, the benefits were felt almost immediately.
"There was no back and forth in terms of if we wanted a confirmation text sent out," Dr. Elhaj noted. "Essentially, if the patient is on our schedule, she gets a confirmation text message. It's virtually no work for us."
Not every patient-physician exchange can happen over text message, but by using the channel for appointment reminders and quick informational notes, staff members can reserve their resources for more in-depth conversations. Plus, patients won't have to wait on hold for long periods, which everyone can appreciate.
Building SMS functionality into your EHR system is easy when you choose a partner who understands text messages inside and out. Schedule a free demo of Swift SMS Gateway today to learn more.