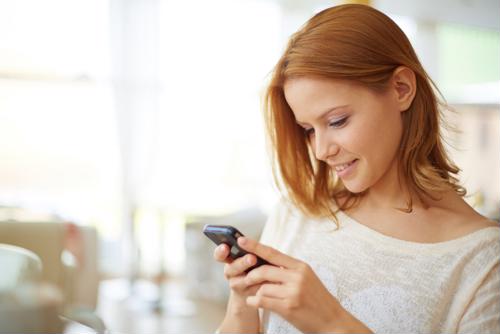 A chatbot is a program designed to mimic conversation with users. Unlike the digital assistant on your phone or the robots you see in movies, chatbots typically have a limited range of subjects they can discuss.
You've likely encountered chatbots online as a little speech bubble that pops up to ask if you have any questions about a product or service. For example, the Whole Foods chatbot, which users can access via Facebook, can provide product descriptions, share recipes and help users locate their nearest store.
Many chatbots are limited by their dependence on third-party platforms like Facebook Messenger, but developers can overcome these limitations with SMS. In fact, users can speak with SMS chatbots on any cell phone – even old flip phones. This ubiquity greatly increases the value chatbots can bring to organizations.
SMS is an Ideal Engagement Platform
According to data from Statista, more than 304 million North Americans own some type of mobile phone. Considering that the vast majority of these devices are SMS-enabled, an SMS chatbot deployment makes a lot of sense. Furthermore, an OpenMarket survey found that more than 75 percent of millennials prefer texting over talking on their phones.
SMS chatbots can be a powerful engagement tool because they utilize a communications platform, with which almost everyone is familiar and comfortable using. The convenience of SMS cannot be ignored, either. For instance, if a user wants to connect with a customer service representative on a weekday, he or she may have to duck out of work to make a call. SMS could allow them to send a few quick messages to get the information they need.
Exciting Chatbot Use Cases
As chatbot technology becomes more sophisticated, it will be able to take on greater responsibilities, saving valuable human resources for in-depth interactions with customers. Many businesses have already deployed chatbot solutions to great success. Here are a few examples of use cases you might encounter today:
Customer service: Today, many companies utilize chatbots as first-line customer service to answer frequently asked questions and provide answers to simple questions. These solutions are just beginning to take advantage of machine learning algorithms to become 'smarter' over time, as they interact with customers. In the future, chatbots connected to databases could answer even more complex queries.
Customized experiences: Organizations that offer many types of products and services can identify returning customers by their phone numbers to provide highly personalized experiences. While a human representative may take a few moments to pull up customer data, a chatbot could recognize users instantly and immediately provide assistance.
Audience engagement: No likes waiting on hold, but companies can only afford to employ a finite number of representatives. Chatbots could engage customers while human operators are busy. Additionally, fields that require frequent communication, such as recruiting, can use chatbots to engage prospects when recruiters are otherwise engaged.
Chatbot solutions can support your businesses' other customer-facing functions, and SMS is an ideal way to deploy this intelligent technology quickly and effectively. To learn more about Swift SMS Gateway and how it can benefit your organization, sign up for a free demo today.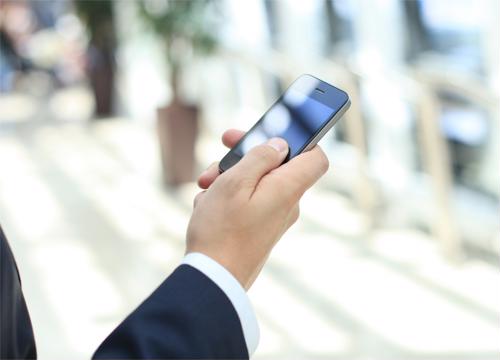 Canadian companies should already be familiar with carrier surcharges on long code messaging traffic, but stateside companies are about to get their first experience with these pass-through fees. Verizon began to charge additional long code fees effective in February 2019.
What is a 10-digit Long Code?
A 10-digit long code, also called 10DLC, is essentially a phone number. Long codes cannot be used for marketing purposes, but they have proven essential to business functions such as application-to-person (A2P) messaging. Recently, companies have increased their use of long codes because they lend legitimacy to communications; customers are used to exchanging messages with long code numbers. Additionally, long codes make it easier for businesses to switch between SMS and voice when necessary.
Short codes are typically five- or six-digit numbers used exclusively to send SMS and MMS messages. Customers are probably most familiar with short codes seen on TV: "Text HEART to 55555 to donate $5!"
Short codes are ideal for SMS marketing because they can send thousands of messages simultaneously. Many companies utilize shared short codes to reduce costs, but this practice is becoming less viable in the U.S. due to new carrier restrictions.
What's New About Verizon's Surcharges?
In late 2018, Verizon announced it would introduce new carrier fees for long code A2P messaging traffic beginning in February 2019. Now, every message sent will carry an additional $0.0025 surcharge. So, if you're currently paying $0.01 per message, you can expect to pay $0.0125 per message. This fee will apply to any A2P message sent over the Verizon network. It is unclear whether Verizon will implement a similar fee structure in other jurisdictions.
Canadian carriers Rogers and Telus started implementing carrier pass-through fees as surcharges in the summer of last year, with Bell Canada being the last to implement on Dec. 1, 2018. It is therefore possible that other US carriers along with Verizon will implement long code carrier pass-through fees. They're called pass-through fees because they're paid by the sender to the SMS provider and then on to the carrier.
Prior to this move, carriers had yet to capitalize on commercial long code traffic. Since the volume of it has increased with the aid of chatbots and the demand for A2P solutions, for calendaring alerts, security pins and other such traffic, carriers are now essentially increasing their fees beyond the transit costs already charged. Essentially, Verizon is taking much of the fee structure of short codes and applying it to long codes, minus host fees. Companies that utilize these services will now have to determine which type of number is better suited to their purposes.
What Does This Mean For A2P Traffic?
Any company sending A2P messages over long code on the Verizon network will see a cost increase. Though the surcharge may be small, it has the capacity to add up to a significant amount. For example, if an organization previously spent $1,000 to send A2P messages, it will now spend $1,250 to send the same number of messages.
Long codes support many modern business functions, such as bank notifications, booking confirmations, PIN authentication and system alerts. As more users come to expect these services, telecommunication companies will likely continue to tweak their pricing strategies. To stay up to date on the latest SMS news, check out our resource center.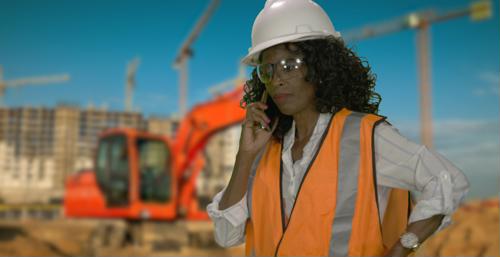 A toll-free number is an essential business tool. The ability to add SMS functionality to your toll-free number is game-changing, because it creates a more seamless experience for customers. Conversations can move smoothly between text and voice. Toll-free messaging can also support field worker needs, such as the ability to notify customers when a technician is on the way.
With toll-free SMS, your organization can reduce its dependence on outdated and slow communication channels like paper forms and long email chains. Get more done in an efficient manner with an SMS-enabled toll-free number.
Toll-Free SMS is Perfect for Application-to-Person Messaging
Toll-free SMS is an ideal A2P messaging solution because it can give your organization the scale and volume you need with functionality such as the ability to seamlessly switch between voice and text conversations on the same number.
Let's say you're developing an app that requires messaging capabilities. If you choose to implement five-digit shortcodes, you could end up waiting for months while the resources are provisioned. And if you want a vanity number, the process can take even longer and you'll likely pay thousands of dollars. Alternatively, you can use your existing toll-free number – or requisition a new one – and start sending messages almost instantly.
Customers expect businesses to have toll-free numbers, but the majority of customers also prefer texting to voice communication, according to ZDNet. The only way to reconcile these two realities is to add SMS functionality to your toll-free number.
The same logic applies to organizations that leverage SMS to communicate with workers in the field. Rather than relying on spreadsheets and emails to confirm schedules, send notifications and perform tasks, use toll-free SMS to speed up processes. Why wait for your field technicians to refresh their email inbox and follow a link when you can send them an automated text message instead?
Toll-Free SMS is Easy to Implement
In addition to looking professional, toll-free SMS is easy to implement. If you already have a toll-free number, your customers can begin texting you almost immediately. This method is highly intuitive, because customers are already familiar with the ability to text and call the same phone number. In other words, customers won't need to remember one number for calls and another for texts.
Toll-free SMS is easy to implement and lends legitimacy to your interactions with customers. Likewise, it can be a much more efficient channel to reach workers in the field, compared with shortcodes. Swift SMS Gateway offers this beneficial service as an add-on to our API 2 and API 3 plans, as well as to our small business service clients.
To learn more about how to integrate toll-free SMS at your organization, schedule a free demo today.