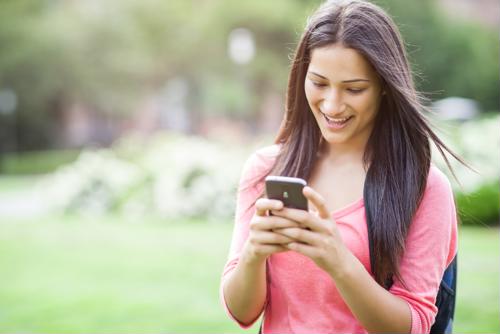 Marketers are lost if they don't establish trust with their prospects. With the barrage of advertisements that people see every day, it almost becomes second nature to zero in on any little reason to disregard a message.
In the middle of all this noise, prospects tend to trust texts at least enough to open them. Gartner cited various sources claiming that SMS open rates are as high as 98%. Most email open rates pale in comparison.
So why do consumers trust SMS marketing more than email, and what best practices apply to the channel?
Cell Phone Ubiquity, SMS Accessibility
According to the most recent numbers from Pew Research Center, 96% of Americans own a cell phone of some kind, with 81% of Americans owning a smartphone. This means that mobile phone usage is incredibly widespread for Americans. While a substantial gap still exists between smartphones and more traditional devices, that gap is narrowing.
Smartphones enable email access for users, but other cell phones have limited functionality beyond placing phone calls and facilitating SMS. So, first of all, more people have regular access to SMS than email, increasing the frequency with which they check the former. Secondly, smartphones increasingly give users control over the types of push notifications they receive. Users may be reluctant to deprioritize SMS messages, since they rely on this service to efficiently communicate with people in their life.
SMS Marketing B2B and B2C Growth
In 2017, Salesforce reported that B2B SMS marketing efforts grew 197% over the previous two years. This is dramatic growth, second only to video. Meanwhile, B2C SMS marketing, which started out in a stronger position, still grew 92%.
The growing use of SMS marketing signifies that users will be increasingly accepting of it, even expecting to receive text message promotions and meaningful content from trusted brands. B2B marketers, who often work with larger contracts, will likely be able to leverage the medium better by offering quality resources to their partners instead of the one-time promotions so popular for B2C.
User Privacy Is Paramount
Marketers in the B2B and B2C spaces who want to roll out SMS marketing efforts need to follow a few best practices to start out on strong footing.
The first best practice is to make sure you cultivate your users' trust. You can do this by publishing a privacy policy that users can easily find, access and read. Make sure that people know how you will use and protect their data when they interact with you.
Consent And Opt-out Standards
Email marketers will be familiar with this legally required best practice. Users need to provide consent to be contacted over SMS by companies, and they need to be able to opt out easily at any time.
If you're providing value, and if you're not overwhelming your contacts with an overbearing frequency, text message marketing can be a great way to engage with customers and prospects.
Learn more about messaging best practices by downloading our eBook today.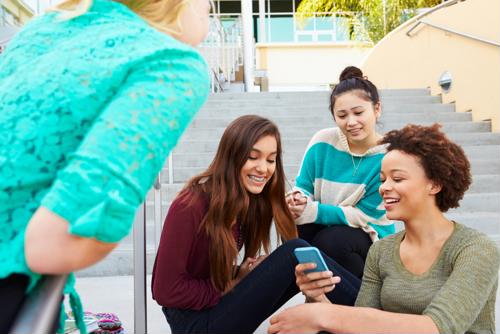 If you've ever spent your lunch break waiting on hold to get a customer service issue resolved, you've almost certainly thought to yourself, "There must be a better way."
As the years go by, if your clients have to do the same, they'll feel just like you did listening to the hold music. Your clients know that chatbots can help them resolve issues efficiently, and they're going to expect you to use them.
According to a 2015 report from Grand View Research, by 2025, we can expect that the chatbot market will rise to US$1.25 billion worldwide. As 5G network infrastructure expands globally, SMS chatbots in particular will benefit from the new technology.
So what does 5G mean for the private businesses, what's so special about SMS chatbots, and how will 5G pave the way for their expansion?
What Are the Benefits Of 5G For Business?
The benefits of 5G for business will vary from one vertical to the next, but we can expect to see some common uses for this new high-speed mobile network.
Some of the most exciting updates we can expect to see from this next-generation technology include higher capacity, lower latency and greater connectivity. This means the network will not only be faster, but also able to transmit more data, have less lag and more stable connections.
When you put those features together, the door opens up for the expansion of the Internet of Things (IoT), as well as virtual reality, augmented reality and enhanced remote collaboration.
What Are SMS Chatbots?
Chatbots are text-based communication services that businesses deploy to help customers. They may have human avatars and names, and they can respond to certain requests. Some also use artificial intelligence (AI) to improve their responses to customer queries over time.
Chatbots can be embedded on a website or accessed through a chat platform like Facebook Messenger.
Many companies prefer to use SMS chatbots, whether exclusively or in tandem with other platforms, because SMS messaging is accessible to a far greater number of consumers overall than more niche messaging apps.
Almost any user can send and receive SMS texts, but not everybody uses the Facebook Messenger app, for instance.
The 5G Future Of SMS Chatbots
The development of 5G infrastructure can push SMS chatbot usage to the next level over the coming few years.
For starters, 5G networks mean greater responsiveness and a more seamless communication experience over SMS. A web-based chatbot accessed on a desktop over a high-speed internet connection was probably a more efficient way to interact with chatbots before, despite their mobile limitations. With 5G's lowered latency, though, SMS chatbot interaction could rival the speed of online chats.
Additionally, connecting AI-enabled SMS chatbots to companies' IoT devices and network could provide customers with a much deeper view of information related to their queries and a greater ability to alter their requests without requiring extraneous human decision-making.
If you want to expand your business's SMS capabilities to prepare to leverage new technological developments, sign up for a free demo from Swift SMS Gateway today.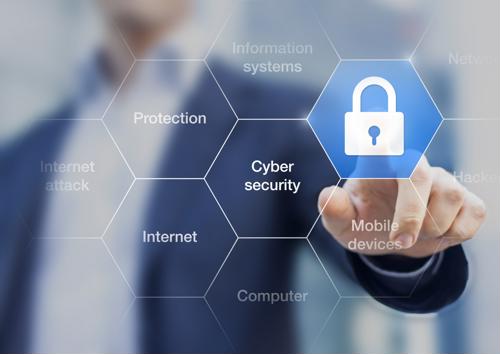 It's now a familiar story: a massive data breach leads to the theft of thousands, or even millions, of passwords. Before long, these stolen credentials are posted for sale on the dark web. Even if they're encrypted, criminals can sometimes still crack the code. Soon, your account is compromised.
In this kind of environment, two-factor authentication (2FA), can help mitigate risk for the user. This security feature is available through many private websites, and it's almost taken for granted for some bank users around the world. With few exceptions, however, most Canadian banks don't use 2FA.
Canadian "big five" banks that have limited or no 2FA in Canada:
Scotiabank (available internationally, but not in Canada).
Royal Bank of Canada (unusual activity, spending over the limit).
Bank of Montreal (investment transactions).
CIBC (account management activity).
Canadian "big five" banks that have 2FA as a standard feature:
So far, the Canadian government has chosen not to require banking institutions to offer their customers 2FA for every login. Left to their own devices, Canada's banks seem hesitant to widely roll out 2FA at the moment. For one, implementing and maintaining the feature, among the other security features they already employ, can be costly, and some users might find it to be an inconvenience, particularly those who have limited access to technology and who live in underserved rural areas.
What Exactly Is 2FA?
This increasingly popular, and often standard, security feature requires the user, after entering their login credentials including a password, to verify their identity through a second factor.
Very often, this means the user will receive a short code on their mobile phone via SMS that they then have to enter on the website. Other forms of 2FA can involve emailing a code, using an authenticator app or processing biometric data.
Is 2FA Vulnerable?
Like other security features, 2FA does have vulnerabilities. Kevin Mitnick of KnowBe4 demonstrated to CNBC how a phishing attack can be used to bypass 2FA. When the user clicks on the malicious link, they're directed to a legitimate website through the attacker's server. The user then logs in, using 2FA, but the hacker has the cookie, and they now have access to the account.
Where Does 2FA Excel?
Despite this vulnerability, the user's account is not weaker because of 2FA. This feature is still an asset. For starters, many email services can intercept phishing attempts before they even reach the user, and 2FA still stops malicious users from accessing others' accounts with just a username and password. Google, in a study with New York University and the University of California, San Diego, found that verifying the user's identity with an SMS code blocked 100% of automated bot attacks, 96% of bulk phishing attacks and 76% of targeted attacks.
On your website, offering 2FA in the form of a mobile code sent to the user via SMS can be a great way to demonstrate the professionalism of your digital experience and to show that you value your users' security.
Swift SMS Gateway has served over 200 million authentication PINs for just one of our clients. We'd love to share our expertise with you today.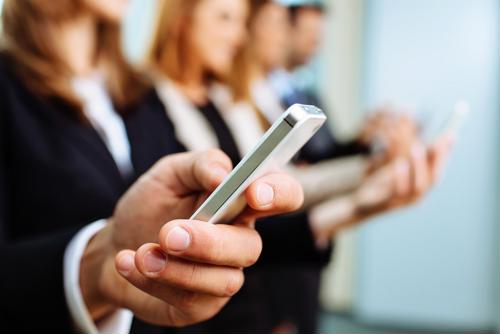 Group messaging is one of the most effective communication channels because it keeps everyone on the same page. When you integrate group messaging functionalities with new or existing phone numbers, you can extend your ability to share information.
With group SMS, teleconferences don't need to end when everyone hangs up. Subsequent conversations can continue over text, helping people follow through on next steps and action plans.
To gain this functionality, you can choose to implement a stand-alone product with robust out-of-the-box features, or integrate an API. Each option has its benefits, but the optimal solution depends on the scale of group messaging needs.
How a Ready-To-Go Product Easily Solves Group Messaging Needs
Group messaging has become one of the most popular forms of communication in recent years. From groups of friends and family members to business teams, it seems like everyone is in at least one group text.
In fact, 85% of people who use SMS utilize a group chat function. When you break down demographics, millennials are even more likely to use group text. In other words, it's a form of communication with which people are highly comfortable. In a business setting, workers can quickly send group messages, get the information they need and get back to the task at hand.
For small systems, SMS API integration isn't necessary. A ready-to-go product like GREXT™ from Swift SMS Gateway provides everything teams need to get started. In a matter of minutes, you can create groups, add contacts and start sending messages.
With this web-based group texting solution, you can send text messages to any phone, on any network. Plus, you can schedule texts, send recurring messages and even access your communications from the web.
For larger teams, some GREXT™ plans offer the ability to establish dedicated long codes, create advanced reports and manage sub-accounts. These features are highly useful for administrators that need to manage several group communications.
When You May Want to Consider Integrating an API
Between 2018 and 2022, global A2P SMS traffic is expected to grow from 1.7 trillion to 2.8 trillion. This increase is attributable not only to new markets coming online across the world, but also the rise in automated messaging. Group texting may play a smaller role, but it's still worth considering.
Enterprises may need to integrate an SMS API for their A2P messaging broadcasts and group messaging needs. At scale, these use cases are better served by an API than a stand-alone app because administrators will likely need to handle extremely high volumes of text traffic. Depending on the needs of the organization, administrators may choose to use a web-based SMS app for internal messages, and an API for external broadcasts.
Whether you're looking to make group messaging easier for a smaller team or a large organization, SMS offers many versatile solutions. To learn more, sign up for a free demo of Swift SMS Gateway today.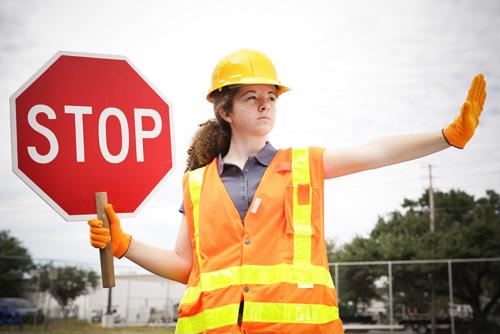 It's frustrating to see your messages getting blocked. Whether you have an application-to-person (A2P) system sending automated messages or your support staffing is sending person-to-person (P2P) texts, you need those communications to go through uninterrupted. It's likely essential to your business functions.
So what's going on? Are your users blocking your number? Are wireless carriers filtering your messages?
Why Carriers Filter Messages
There are many reasons carriers might filter out messages before they reach consumers. In particular, messages not in compliance with a country's spam laws will be automatically filtered out.
This summer, CTIA, a U.S.-based non-profit trade association with increasing influence in Canada, released new best practices for eliminating the threat of unwanted messages. According to CTIA, the high trust and open rate associated with text messaging is due, in part, to the channel's relatively spam-free environment.
CTIA defines unwanted messages as:
Unsolicited bulk commercial messages.
Fraudulent communications.
Messages that the user did not opt-in to receive.
Messages with inappropriate content.
In the U.S., message senders must comply with the CAN-SPAM Act. In Canada, senders must adhere to Canada's Anti-Spam Legislation (CASL). Following these guidelines is the best way to avoid getting filtered or blocked.
The Importance of Opt-In and Opt-Out
CTIA recommends that message senders provide clear and conspicuous calls-to-action (CTA). In other words, it should be easy for consumers to opt-in to receiving messages as well as to opt-out when they no longer want to be contacted.
A good CTA ensures consumers are aware of:
The long- or short-codes from which they will receive messages.
The identity of the organization or individual sending the messages.
Any fees or charges they might incur.
All applicable terms and conditions, such as how to opt-out.
If consumers opt to receive recurring messages, they must be made aware of that fact. Likewise, message senders cannot assume that consumer opt-in to one campaign acknowledges consent for all campaigns. In almost all cases, consumers must opt-in to each unique campaign.
Why Customers Block Numbers
You can follow all of the appropriate guidelines and still encounter scenarios in which users manually block your number. Android and iOS devices make it simple for consumers to blacklist numbers with a few taps.
Once a customer blocks your number, there's not much you can do to remedy the situation. Often, your best option is to learn why users block your number and then make the necessary changes.
For example, if you notice that users opt-in to receive recurring messages and yet still block your number, it may indicate that your opt-in agreement was not clear enough about the frequency of message delivery.
To learn more about how to ensure your messages are delivered and received, sign up for a free demo of Swift SMS Gateway today.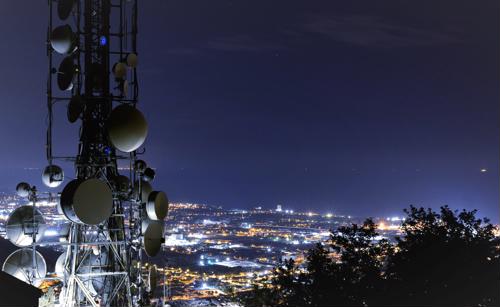 SMS has been around for a long time, but it has evolved a lot over the years and continues to do so. From simple text messages to media-rich communications, SMS has remained a staple form of communication for nearly 30 years.
Text messaging is so popular today that 75% of millennials prefer it over voice calls. But does the technology have the staying power to last into the 2020s? As long as SMS continues to evolve alongside other mobile technologies, it's likely to remain one of the most useful forms of communication.
The Rise of 5G Wireless
The next generation of cellular technology is already here – for some people. In the U.S., 5G networks have arrived in a handful of major cities across the country, and the technology is still pending in Canada. However, many service providers are aiming to roll out 5G coverage on a greater scale in 2020.
5G technology has a theoretical peak speed of 20 gigabytes-per-second (Gbps), compared with 4G's peak of 1 Gbps. That means that more information can be sent to users faster than ever before. That could mean almost non-existent wait times for images and other rich media SMS.
Emerging Uses For A2P
Application-to-person (A2P) messaging has a proven track record and companies continue to invest in the technology. In fact, the global enterprise A2P market is expected to grow to over $100 billion by 2025.
A2P has many potential uses in the financial, transportation, employment and health care verticals, as well as many others. Common and emerging use cases include:
Account security.
Customer engagement.
Customer nurturing.
Internet of Things notifications.
Automation is a key aspect of A2P, and it's one of the reasons the solution can help businesses control costs. By automating messages, organizations can reserve human resources for tasks that require more nuanced solutions.
Group Messaging for Teams
Connecting business teams via mobile is easier with group text messaging. Compared to internet-based messaging apps, which require a Wi-Fi connection, users can transmit SMS anywhere there's a cell signal.
Group messaging services enable organizational stakeholders to manage SMS communications in a highly intuitive manner. Administrators can create multiple groups, add contacts and start sending messages immediately.
Other group texting features include:
Cross-network functionality.
Scheduled texts.
Recurring texts.
Web-to-cell messages.
Considering the high open rate of SMS, group texting can be a powerful collaboration tool that helps teams get more done.
SMS Chatbots For Hire
Chatbots have become common on the web. They answer simple questions for customers and can automatically escalate advanced queries to human customer service representatives. This strategy saves time and conserves valuable resources.
Though less ubiquitous, SMS chatbots are gaining in popularity thanks to their many benefits, such as the ability to measure traditional advertising. For example, adding a unique "Text us" call to action to TV commercials, billboards and radio ads gives you the power to measure engagement with those assets.
Plus, chatbots provide a conversational and intuitive communication channel. Customers can get the information they need immediately, rather than waiting for a representative to pick up the line.
Sign up for a free demo of Swift SMS Gateway to learn more about how to extend the reach of your business.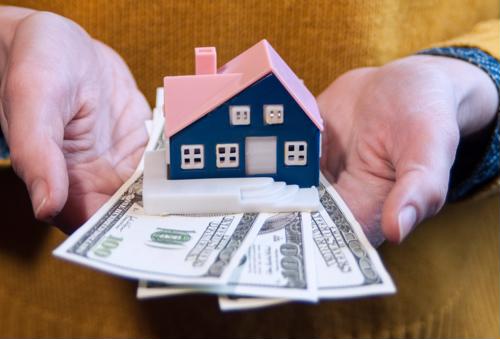 Mobile banking has improved by leaps and bounds over the last decade. Compared with 2009, customers in 2019 are more likely to bank online and conduct their personal finances from a mobile device. SMS is already built into many of these service offerings. For example, the majority of banking apps use SMS tokens for two-factor authentication.
One area of the banking sector that has been slow to digitize is mortgage and home equity lending. Until 2018, the majority of mortgage applications were still filed on paper, requiring borrowers to make the trip to their lender in person.
As a new decade quickly approaches, lenders are finally giving their customers more digital options and the trend is likely to explode in the coming years.
Big Changes are Coming to Mortgage Lenders
Why is the mortgage industry just now digitizing? In the U.S., the main impediment has been the Uniform Residential Loan Application (URLA), the standard package of loan documents required by the government-sponsored entities (GSEs) Freddie Mac and Fannie Mae. First established more than 20 years ago, the current incarnation of URLA hasn't changed much – it doesn't have a space for the applicant's email address or mobile phone number, for example. But that's about to change.
In 2020, the GSEs will rollout an updated URLA designed for the 21st century. While still available in paper form, the new URLA is also accessible via dynamic point-of-sale software. SaaS mortgage solutions won't just be static capture forms, they'll be platforms from which loan officers can closely collaborate with borrowers.
This major digitization effort is coming at the right time: The U.S. home equity market recently surpassed pre-2008 levels. U.S. lenders have the opportunity to tap $14.4 trillion, according to CNBC. At the end of the day, paper-based systems just aren't efficient enough to keep up with the potential rise in demand.
Customer Engagement Requires a Multichannel Approach
A 2018 report from EllieMae revealed that 51% of mortgage applicants upload at least some of their financial information to their lender through an online portal. The study also found that younger borrowers were more likely to shop for mortgages online. These customers don't just want digital experiences, they expect them.
To keep these customers engaged, lenders need digital solutions that make it easy to apply for a loan, submit documents, verify their income and communicate with loan officers. To do that effectively, lenders must be able to reach borrowers by their preferred communication channel, whether that's email, phone, chat or text. Considering text messages have a much higher open and read rate than email, they represent a good option for communication, especially when lenders need documents within a specific timeframe. The easier it is to communicate and collaborate, the more satisfied mortgage customers will be.
To learn more about how to integrate SMS functionality into your financial technology software, sign up for a free demo of Swift SMS Gateway today.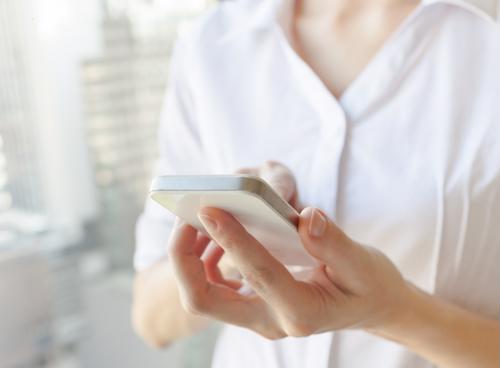 Application-to-person (A2P) text messaging is quickly becoming the new standard for how businesses communicate with customers. Compared with person-to-person (P2P) messaging, A2P allows for greater scalability and a much wider variety of use cases. Businesses use A2P solutions to send customers alerts and notifications, authenticate user identities, deliver coupons and much more.
Globally, the A2P SMS market is expected to reach $108.2 billion by 2025, representing a significant growth opportunity for corporations of all sizes. Implementing this technology isn't always as easy as selecting a provider, however. Stakeholders must carefully consider the delivery options available for high-volume A2P applications.
Short Codes
Typically five to six digits in length, short codes represent the original A2P delivery option. They're convenient and practical for marketing campaigns because they're easy to remember. In the past, short codes represented an affordable option for businesses to scale up customer outreach efforts, but newer technologies are beginning to encroach on this space.
There are two types of short codes: shared and dedicated. Shared codes are used by multiple businesses and specific keywords trigger automated responses from the appropriate business. For example, if a pizza restaurant and a coffee shop share the same short code, customer messages containing pizza-related keywords would go to the restaurant. In the U.S., shared short codes are being phased out, though dedicated codes remain a viable option.
10-Digit Long Codes
A 10-digit long code (10DLC) is a phone number like any other. While they are not suitable for marketing campaigns, 10DLC represents a good option for individual customer responses. For example, text-enabled 10DLCs allow customers to seamlessly transition between text and voice conversations with customer support representatives.
Businesses can leverage 10DLCs to capture customer service requests that may be slipping through the cracks. A good strategy is to integrate an SMS API with an existing business service number to capture clients who are attempting to contact the business at that number. In the U.S., some carriers are introducing new 10DLC fees in response to greater utilization of A2P SMS.
Toll-Free SMS
The ability to enable texting on an 800-series number empowers businesses to send and receive higher volumes of text traffic. Corporations can integrate SMS APIs into an existing toll-free number or adopt a new number.
As with other types of 10DLCs, toll-free numbers allow customers to switch between voice and text just as they would when communicating with a friend. Plus, the carrier-approval process associated with 10DLC is much shorter than that of short codes. Businesses that want to establish and scale up their A2P efforts without introducing new liabilities should definitely consider the benefits of toll-free SMS.
A2P provides corporations with many benefits, including better customer experiences, improved scalability and more. Sign up for a free demo of Swift SMS Gateway to learn how to get these benefits for your organization.

Globally, mobile phone users send more than 18.7 billion text messages every day. In addition to people texting their friends, family and colleagues, modern applications are getting in on the fun, too.
Application-to-person (A2P) SMS has already proven to be a valuable tool for business growth, customer engagement and more. Industry experts agree that we're still only experiencing the beginning of what A2P has to offer.
In fact, an analysis from QyReports forecasted the global enterprise A2P SMS market to reach $108.2 billion by 2025, with a compound annual growth rate of 6.1%. Another study from Juniper Research corroborated this projection, estimating that the number of delivered A2P messages will reach 3.5 trillion by 2023, representing 40% growth over 2019 figures.
Not only do smartphone users prefer to communicate with businesses via SMS, but the technology also holds other benefits, such as the ability to collect useful data to optimize message relevancy.
Enterprise A2P Can Deliver at Scale
One of the major differentiators between enterprise-grade A2P SMS and mid-market solutions is volume. Enterprise organizations must manage messaging needs across global jurisdictions and among segments of their target audiences.
As consumers use software for everyday tasks, there will be a growing demand for A2P services. Enterprise A2P can give organizations the ability to comply with various regulations between countries while gaining the ability to send a high volume of messages at an affordable cost.
Short Codes Are Going Away
Today, many businesses utilize short codes to send high-volume A2P messages. Many of these messages are simple alerts and notifications, such as appointment reminders. But what if the receiver of the message has a question or needs to communicate some new information to the company? In this case, they would have to call a separate phone number.
By replacing short codes with toll-free numbers, companies can retain the functionality they enjoy with their current solution, but gain the ability to seamlessly transition between alerts and conversations. Plus, toll-free numbers are cheaper to acquire and easier to establish. These benefits also come at an important time, as U.S. carriers are beginning to abandon shared short codes.
A2P SMS Drives Growth
The use cases for enterprise A2P SMS are widely varied, which makes the solution a viable growth strategy. For example, service providers can leverage the technology to deliver timely messages and support to technicians in the field. Medical facilities can utilize automated messaging platforms to make and manage appointment schedules. And marketers in almost every vertical can find ways to engage their target audience with hyper-personalized messages.
If businesses aren't using A2P SMS solutions today, there's a good chance they'll need them tomorrow. Adopting the technology now can help organizations meet their business and customer goals in a timely manner.
To learn more about how enterprise A2P SMS can help your organization reach its growth targets, sign up for a free demo from Swift SMS Gateway today.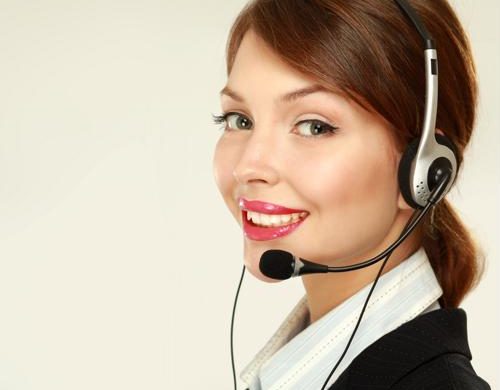 High-volume text message services can be costly to maintain, but that's the price of doing business, right? Not necessarily.
Compared with short codes, toll-free numbers can help your organization's stakeholders save time and money.
Shared Short Codes are Disappearing
Perhaps one of the biggest reasons companies are shifting away from short codes is that access to shared codes is dwindling rapidly as more carriers discontinue the service. Previously, shared short codes made financial sense because their costs could be spread between multiple businesses. For example two businesses could use the same short code with unique sets of keywords. However, because one business could use the code send non-compliant messages, every organization using the code could be subject to penalties.
AT&T has already announced its plans to end shared short codes, and more carriers are likely to follow suit.
Toll-Free Numbers Have Lower Costs
Though shared short codes are going away, dedicated short codes are still an option, albeit an expensive one. Due to the limited nature of short codes, it can cost around $500 per month to lease a non-vanity short code and more than $1,000 per month to lease a vanity short code with digits specifically selected by a brand.
That's a significant, ongoing expense that does not include the cost of actually sending messages. Toll free long-codes are much more affordable and easier to procure.
Short Codes Aren't Convenient
Unlike short codes, organizations can use toll-free phone numbers for text messaging and voice calling. That means financial stakeholders can further streamline their costs by unifying their phone services from a single vendor.
Likewise, a toll-free number can reduce the amount of time customers spend attempting to reach a business. If a company uses short codes for texts and long codes for voice calls, customers have to find two numbers. A toll-free solution reduces this burden, and improves the customer experience.
Toll-Free Numbers Can Make Your Teams More Productive
Text message campaigns must comply with regulations which can vary by jurisdiction. So, when companies spend out campaigns on their short codes, they need to get their messages approved by each of their short code carriers. This process can take weeks or months to accomplish, which can feel like an eternity in the modern marketing landscape.
Toll-free numbers have a much shorter approval process, so companies can requisition their number and start sending messages in a short period of time.
Long Codes Are Right for A2P Messaging
Today, businesses use application-to-person SMS for a variety of functions ranging from customer outreach to technician management. Toll-free numbers can give organizations the ability to scale these functions as needed, while also gaining the ability to switch between voice and text on the same long-code.
For example, if a customer service representative is communicating with a customer via text message, and they need to switch to a voice conversation, a toll-free number allows this movement to happen seamlessly. From the customer's perspective, it's no different than calling or texting one of their friends.
If your organization sends a high volume of calls and text messages, you may be able to significantly reduce costs by switching from short codes to toll-free numbers. To learn more, schedule a free demo of Swift SMS Gateway today.