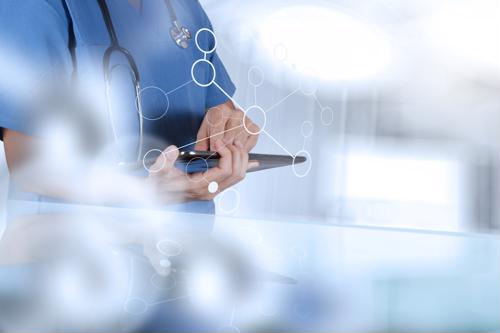 Before the World Health Organization's announcement of the COVID-19 pandemic, Swift SMS Gateway's team met on March 8th. It was apparent to us text messaging was going to play a part in responding in the face of this mounting crisis and particularly its effect on community health services, institutions and possibly even lives.
Swift's strategic location outside of Metro Toronto has proved once again to be an advantage: Barrie, Ontario reports 1 infection as of the time of this posting.
The Swift SMS Gateway Team Are Here To Help
Whether it's meeting messaging needs, or finding a way to audition our system quickly during this crisis, we encourage you to call 1-800-264-7141 and tell us your exact requirements, giving an example of the message you require to your audience, and the capacity that you need. Swift's team is trained to qualify your access on our platform securely.
Maintaining a High Level of SMS API Access
Swift SMS Gateway already has in place business continuity plans with facilities-based infrastructure providing the highest level of access available with geographic redundancy and archive in place to provide superior reach and maintain data sovereignty even in these most challenging times.
Providing Expert A2P Message Integration Advice
While SMS itself is simple with a small payload on a single message, tailoring the right message channel for your needs is tricky. Do not assume you know what channel your messaging is suited for. Speak to a Swift SMS Gateway team member. As the situation of the COVID-19 pandemic evolves, we remain committed to keeping you informed and receiving the best performance as always on text messaging.
The COVID-19 Pandemic will have no impact on Swift's message performance.
Protecting Our Team and Yours
Privately held and well capitalized, Swift SMS Gateway has been unscathed by the financial meltdown, as a result of the COVID-19 pandemic and its effect on the stock market. Moreover, our team is healthy, with health benefits supplied to all our staff and their families should they need it. Our team is fully equipped to work anywhere. In fact; they already do, as we provide a flexible work environment. On our meeting of March 8th, Swift's executive reminded staff to follow flex days and self-isolation should they have any symptom of ill health. As Swift production offices are located 100 km outside of the Toronto downtown core, strategically located at a 5 minute walking distance from level 4 data centre facilities, this has always been a great advantage to Swift too.
We Added One More Firm Enforcement; Swift SMS Gateway's Production Offices have the doors locked at all times, with a no visitor's policy. It just makes sense.
Everyone has quickly realized that this is touching all aspects of our lives – personal and professional. Among our clients, with Swift SMS Gateway servicing health authorities, doctor's offices, School Boards, and Financial Services these verticals are now feeling the demands the hardest, as everyone would suspect it may. If you have any questions concerning text messaging and its part in responding to the crisis of the COVID-19 Pandemic, please feel free to reach out to a Swift SMS Gateway team member.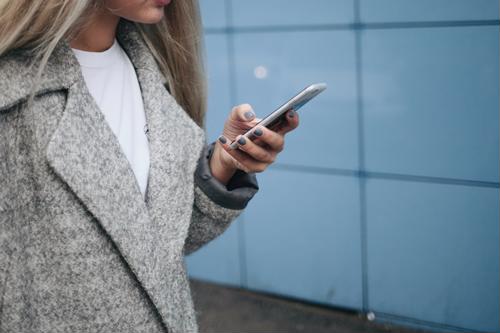 A2P business messaging is primed for a big expansion.
Short for "application-to-person," A2P messaging is the process of sending a message from an application to a person. Typically, this takes the form of an automated text delivered from a business to an individual, usually over Short Message Service (SMS). For example, think of automatically delivered verification code text messages.
A2P messaging is going to become increasingly popular over the coming years. According to Juniper Research, 3.5 trillion A2P messages will be sent by 2023. That amounts to a 40% increase since 2019.
There is concern that marketers will pollute 10DLC and 800 channels instead of using remaining dedicated short code channels. Researchers anticipate further expansion across all A2P business text messaging channels.
This expansion will be driven by other factors, too: the rise or fall of third-party messaging apps, sometimes referred to as OTT, or over-the-top, chat and the adoption of Rich Communication Services (RCS). SMS continues to be the only universal native text application. This is due to Google and Apple failing to support a cross platform adoption of their respective ecosystems, RCS and iMessage. The RCS standard's foundation is built on the SMS protocol. This allows RCS to default to the streamlined performance of SMS simple text string, should a RCS delivery fail, or is passed outside of the Android domain to Apple and others. This simplicity proves to be an advantage in critical messaging applications that demand reach.
OTT chat and A2P messaging
The ubiquity of SMS cannot be understated, but while the messaging marketplace continues to fracture with the continuing entrance of OTT chat apps into the space, many people simply refer to the experience as just texting. Many users are unaware of the differences between "texting" and OTT chat.
Some people use OTT chat apps as a preferred secondary form of communication while traveling abroad to avoid international rates. Others appreciate the enhanced security provided by end-to-end encryption available through specific chat services.
Whatever the reason, they're out there, and their numbers are growing.
But where, exactly, is "there"?
WhatsApp is currently the global leader for OTT chat apps, having recently become only the second non-Google Android app to surpass 5 billion installs. Ironically, SMS authentication Pins were integral to installing WhatsApp and for the spread of this platform, allowing validation of the user base by verifying each user's personal mobile number. Once installed, WhatsApp integrated with the mobile phone's contact manager, comparing other known WhatsApp users to the new user's mobile phone book.
User validation via authenticated mobile numbers using SMS is a proven strategy in the successful deployment of mobile apps.
Hopefully, the OTT chat market will continue to evolve based on future business decisions from WhatsApp, its parent company Facebook and their competitors, many of which respect users' demands to prioritize their privacy while limiting the amount of advertising to which they're exposed.
For this reason, while Juniper expects OTT business messages to number 236 billion by 2023, the fragmentation of the market will mean that A2P traffic is still likely to rely on SMS to ensure messages are delivered.
A2P SMS in an RCS world
The other wild card right now is the expansion of RCS.
Many users have turned to third-party messaging apps because of their enhanced features, especially as compared to Android's native messaging services. OTT chat apps enable popular features like read receipts and the ability to transmit larger file sizes.
RCS changes the game by enabling Android users to experience those popular features without OTT chat and an Internet connection. For messaging between the platforms of Google's Android and Apple's iPhone, RCS and iMessage revert to SMS. If this was not possible, it would result in a 50% failure rate. Both saw simple text peering between platforms as essential.
It remains to be seen how people will make use of these features, however, since Google just announced RCS is now available for U.S. Android users. Carriers are still expanding access and we have yet to learn how this will shake out. RCS is not being adopted by Apple, and earlier attempts to push carrier adoption led Google to forgo waiting for carriers, opting to do it themselves instead.
It is expected that, as access to RCS rises, its popularity will cut into the use of OTT apps, but many third-party chat platforms still have one notable perk compared to RCS: encryption. Users who value this security feature may remain attached to external apps.
Overall, there is room for A2P business messages to evolve beyond simple verification codes and appointment reminders into fully formed marketing campaigns with advantages over other outreach methods like email. Whether A2P messaging leans more toward SMS, OTT chat messages or RCS will be determined in the coming years.
If you're interested in expanding your use of A2P business messaging, find out how Swift SMS Gateway can help you along the way. Schedule a free demo today.