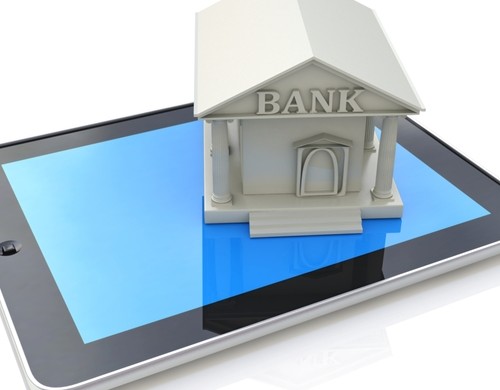 In the financial services industry, SMS is now serving alerts for employees, account holders and investors. It's all about sending text messages when they are most needed. Banks internationally use SMS to validate client transactions, while in Canada collection agencies have been approved to use SMS to help reach debtors and produce better results with ethical and legal debt collection. Whether to fight fraud, get paid, or improve customer service, a reputable SMS messaging platform is a good tool to help achieve these goals.
Why Financial Services Companies Are Starting To Use SMS
Customers of financial institutions do not want to wait for notifications. If they are depositing money via a mobile app, they expect to receive a notification immediately. If fraud has been detected on their account, they need to be made aware as soon as possible. The timeliness of a SMS message is ideal for this. There are more reasons too.
People expect to be informed of changes that occur with their money in real time. Progressive banks and investment companies using an SMS API system to keep their customers in the loop concerning their funds and investments are showing increased customer satisfaction, according to The Financial Brand.
Here are few ways a properly integrated SMS API can function in a financial services system:
Fraud Alerts: According to Bankrate, 54 percent of banking app users have set up an unusual activity alert for their bank accounts. An SMS fraud alert can help customers take immediate action to protect their accounts and keep an eye on their financial health.
Market Activity: Investors can't always keep their eyes on the stock market. It can be difficult to track sales of specific investments. SMS text messages can notify investors of market activity to help them make informed purchasing decisions. It can also come in handy in extreme circumstances, such as flights to liquidity, which can signal a credit crisis.
Transactions: Many customers conduct financial activity on mobile devices. They send money to friends via third-party apps, purchase financial assets, make contributions to investment accounts, deposit checks and more. Each time a transaction occurs, a properly integrate SMS Gateway via an API can send users notifications confirming activities.
Customer Service: A SMS API platform can reply to common questions with preset answers. Busy personnel shouldn't need to be bothered by Interest rate and office hour inquiries.
How Financial Services and Customers Benefit From Text Alerts:
Consumers want SMS alerts from financial institutions they do business with. In fact, half of all financial services organizations used SMS messaging to stand out from competitors and improve customer service in 2015, according to Banking Exchange. By signing up for SMS text alerts, customers have greater peace of mind about the transactions they make and the safety of their bank accounts and investments.
The benefits of SMS messaging platforms extend internally, as well. Banks can effectively communicate with staff members in case of emergency. Likewise, internal communication via SMS is secure and instantaneous. It's an easy solution to multiple pain points within the organization including; security, communication, customer service and engagement. That final point is key: Banks are starting to look more aggressively at ways to improve engagement beyond physical visits to branches. René Lacerte, a business payments expert writing for Forbes Magazine, noted that 86 percent of banks plan on investing in technology solutions that boost digital engagement. An SMS messaging platform meets that plan. Text messaging can help small and large financial institutions stay in touch with their customers wherever they are.
An SMS API connected to your services platform is also a common sense investment – The Pew Research Center reported that 95 percent of adult Americans have a cell phone capable of receiving SMS messages.
In 2017, mobile notifications are on the rise in banks and investment companies. Customers have greater expectations about being in the loop about everything that concerns their money. When choosing an SMS API, make sure you use an SMS Gateway that offers robust performance with reach and the flexibility to easily integrate with your financial services system.
Sources:
https://www.bankrate.com/finance/mobile/mobile-banking-alerts-everyone-should-activate.aspx
https://www.bankingexchange.com/news-feed/item/5657-ding-bank-text-message-use-still-growing
https://www.forbes.com/sites/forbesfinancecouncil/2016/12/09/how-banks-are-rethinking-customer-engagement-in-the-digital-era/#21b0992546ee
https://www.pewinternet.org/fact-sheet/mobile
https://thefinancialbrand.com/37919/mobile-banking-alerts-research-engagement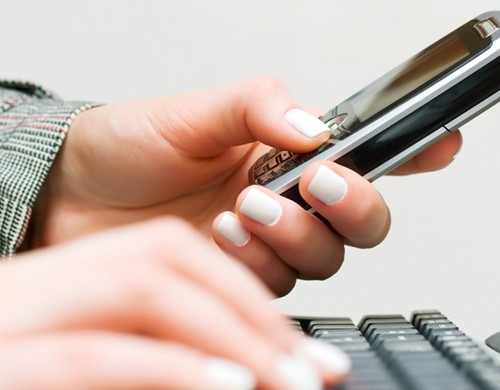 Real estate in the United States and Canada are both facing changes, but whatever the changes are, it shouldn't impact customers' experiences. Text messaging integration via SMS API's connecting to real estate listings and brokerages is helping to sell and buy homes.
Text messaging has made a direct connection to prospective buyers, proving to be invaluable in listings, despite very different dynamics in Canada and the USA.
In Canada, a record price increase in Vancouver and Toronto is feared to be driving home ownership out of reach of the average buyer. It's causing bidding wars, and soaring inflation in the housing market with prices up more than 30% from the previous year.
Yet in the States, some real estate agents are finding it harder to reach buyers, because of inconsistencies in listing platforms between brokerages. The Denver Post reported on a dispute between two real estate-related entities that could affect the way the market in the area unfolds. Differences in listing data platforms is making decisions and the access to properties harder.
In both Canada and the United States, more burden is falling on the agents themselves, especially in the commercial sector, to ensure that online listings are accurate. This is due to a flurry of demand in Canada to get listings on the market due to a shortage of supply, and in the United States it's due to a lack of compatibility between real estate listing platforms that can't share data. Regardless, in both markets creating a better, easier way for buyers to search helps agents distinguish themselves and the services they offer.
The demands on brokerages to coordinate with multiple different systems as technology evolves is a constant challenge, beyond responding to market dynamics. Luckily the simplicity of plugging an SMS API into their listing platforms is making customer experiences better and easier. Using SMS services has made searching for a home simple. Prospective buyers can get an update on their preferred properties simply by texting a number for the right information while they drive by a property. This provides an instant validated lead to agents to respond to.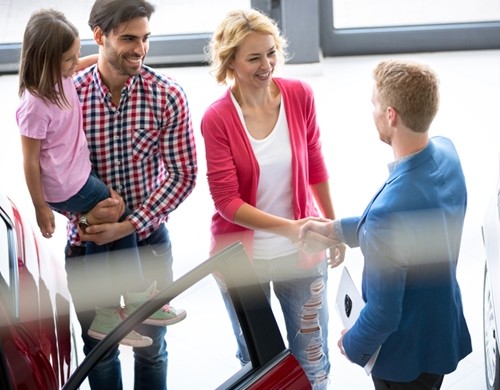 For car dealerships, consistent contact with clients helps build good relationships. With the right SMS service connected into their Dealership Management Systems (DMS), dealers can improve client scheduling and improve profitability in their service department. This not only improves communications, but gives customers what they want. Because of this, businesses may stay one step ahead of their clientele, while getting a big improvement on their existing DMS platforms, providing they are connected to the right SMS Gateway.
An October 2014 Morpace Omnibus survey found nearly half of consumers were either "very" or "somewhat" interested in auto dealer text messages at 46 percent of the populace thinking this. While it's a smaller figure than the 50 percent who indicated the same feelings in 2012, it represented a 4 percent increase from just one year earlier. This confirms that consumers in today's market are consistently interested and open to auto dealer text messaging in the servicing of their automotive needs.
In addition, the source clarified that this included service updates under the wider banner of any kind of text message that could refer to an owner's vehicle.
It's true that messaging clients on their phones in and of itself won't guarantee engagement. For that, a better bet may be to stay in regular contact and avoid the possible losses that could come with any communication problems.
An Auto Dealer Today article called phones a possible "profit leak" and particularly mentioned the importance of follow-up communications. Without these, car dealerships have a possible loss on their hands instead of a source of business. At the bottom of this, the desire is to keep appointments scheduled, leading to greater value added in the long run for clients and car dealerships too.
With customer-centric messaging, car dealerships can broaden their reach and bring clients to their appointments again and again. Swift SMS Gateway provides easily integrated solutions for anything that requires large-scale texting.