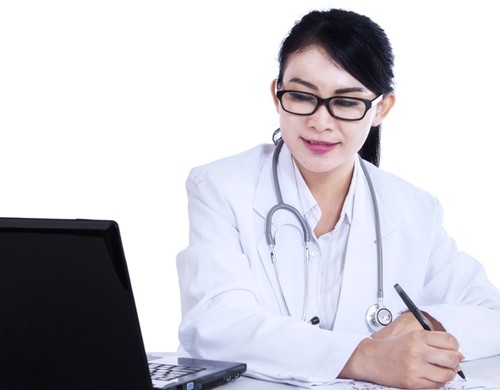 Meeting hospital staff needs takes speed. To improve coordination and achieve maximum bed efficiency, you'll have to be flexible and able to change plans soon. That's why text messaging services are important for handling shift requests. They give you the freedom to send updates as needed when schedules need to be changed.
Texting is a prime example of the growing demand of instant data access in modern health care. Patients also often demand fast responses and the data-driven society we live in pushes healthcare providers to have information ready and at their disposal, especially when dealing with cases directly. This is why so many health services professionals are now using text messaging to help improve shift management at hospitals and clinics.
"Text messaging is providing better communication in health services."
Search Health IT discussed another face of this recently, mentioning the desire to bring patient information directly to beds in a facility, making it easier to consult necessary charts and vital information.
While HIPAA compliance and security remain big concerns, no one denies the simple text message is helping shift management to attend to increasing patient demands.
Another area of data access is tablets used at the bedside for patient care, such as those from Knox Customization Configurator. These help patients feel at ease, as they look at their own data that connects to a secure outside network. The gratification and usefulness of this technology is the same as those in other medical innovations, such as wearables: It's all about answering problems quickly and using all available resources to do so.
All these advances are improving efficiencies in health care. Hospitals can cut down on mistakes and misused resources and provide better patient care. Though this shift management will continue to be streamlined in the future, and SMS text messaging services will play its part.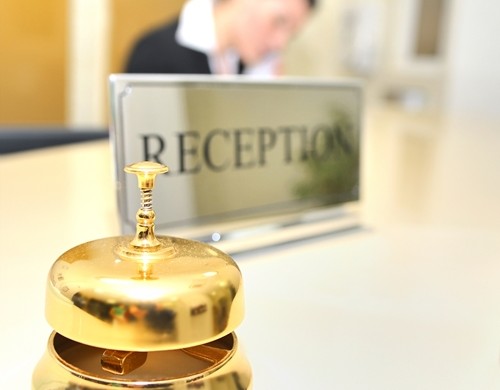 When someone checks into your hotel, what are they looking forward to the most? The answer depends on the person, but whatever it is, it's your chance to make that experience go as well as possible. By connecting to a SMS API messaging system, you'll be able to impact guests' interactions even when they aren't physically at your hotel. This has become possible with the latest advances in texting.
This was one of the big hospitality trends Skift predicted at the beginning of the year, and it's something that has had an impact. In its Jan. 3 article, the site specifically said that scheduled activities could add on to whatever the company has to offer on-site. Skift also used the word "holistic," which could mean you must be more flexible in how you handle incoming guests through soft check-in processes.
"Give guests updates about any one-of-a-kind offers they might want to know about."
If you have more information on what your guests are looking forward to, you can try to set this experience up before they arrive. For example: Is your restaurant the big draw? Then you can spotlight it beforehand or prompt guests to book through you.
Daily specials and other important deals are a perfect fit for messaging. To build loyalty, give guests updates about any one-of-a-kind offers they might want to know about, especially if it saves them money. You can try more than one of these efforts, to see what the response is, and then use it to see what your biggest focus area should be.
After your patrons leave, they'll probably think of the entire time they've spent with you, not just one single thing. That's why starting early will set things off right and ensure they want to come back. Connecting your property management software to text messaging with an SMS API improves guest services at the front desk, in reservations, event planning, and check-out and check-in.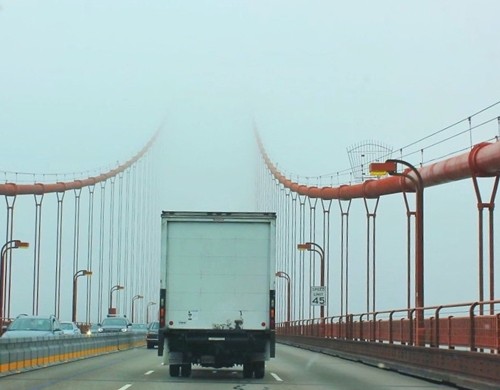 With all of the changes in trucking, there's a common theme: communication. The focus is towards getting drivers, managers and other people in the system to communicate better with each other. One example of this is Volvo trucks' new uses of "truck platooning." No matter what the business vertical, the focus is connecting people to improve efficiencies. SMS text messaging plays an undeniable role.
In simple terms, a truck platoon is just trucks traveling together. The modern term means vehicles being automated and following each other as backup. This is another way "smart" systems better communication and add value for freight companies by keeping speed and fuel output consistent.
"Text integration is a priority to improve freight and fleet management."
Volvo's North American Marketing & Brand Management VP, Magnus Koeck, explained the way new vehicle systems are designed to help operations in a statement.
"Vehicle-to-vehicle communication is pivotal for platooning systems; it helps reduce the reaction time for braking and enables vehicles to follow closer," Koeck said. "Reducing the traveling distance between vehicles not only reduces the aerodynamic drag, but also allows for greater highway utilization, thereby helping to alleviate traffic congestion."
In compliment to that, interacting with drivers through automated dispatch operations and checkpoints integrated with text messaging improves freight and fleet management.
Truck platooning compliments journeyman systems by using text integration in dispatch platforms. The haulage industry continues to strive towards improved communication in all areas of their journeyman management. These better efficiencies improve response times and service.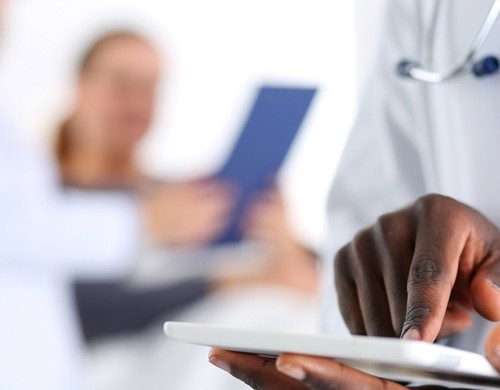 To keep patient care rates strong, you need to use staff well. It means filling shift openings fast and efficiently. Resource management is key. Your Staff Management System should be able to easily connect to a SMS Gateway.
All it needs is an Internet connection to integrate to a reliable SMS aggregator via a simple SMS API. Avoid connecting to SMS providers that do not provide Service Level Agreements (SLAs) that are reasonable in their price and their promise to reach recipients. Staff management in healthcare demands more than a best effort. You need a guarantee.
"The simplicity and timeliness of SMS is reshaping how hospitals communicate."
Part of the reason to use text messaging for shifts is the goal to always strive to improve patient experience.
However, in the US Quartz recently argued that the amount of different options means hospitals have to work hard to distinguish themselves. Because of this, the source recommended putting the focus on satisfaction, with technology a main part of the equation.
Regardless of if you are referring to healthcare in the US, or Canada, the key impact of texting is in automated shift management to help reach staff on time through the use of SMS Gateway services connecting into existing management platforms. Other areas noted are text alerts integrated into bed management, and prescription refill servicing in pharmacies. These are the main ways that text messaging through an SMS Gateway are servicing healthcare today.
Text messaging services are a part of other functions in the health care sphere too, where decision makers have to worry about security, added work and possible alert fatigue.
Check to see how your automated shift management platforms are contacting to your healthcare nurses and staff. Integrating them to a reliable SMS Gateway will allow you to take advantage of text messaging and use it in your hospital, or clinic today.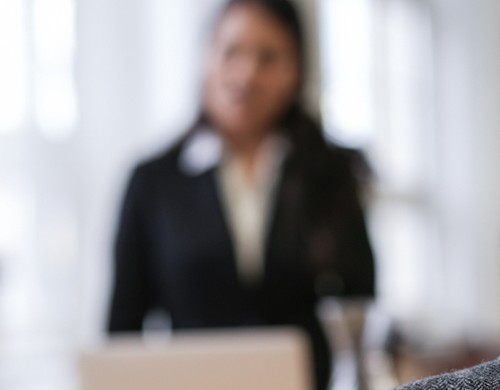 Though there may be some uncertainty about the future of the jobs market, right now it seems like a bright one in both the USA and Canada. If you are a recruiter, or an employment agency, now is the time to act. Make sure it's just as bright for you, and get a jump on the competition! Reaching candidates via text messaging gives you an advantage.
In a recent press release, The Conference Board announced that its employment index is more than 3 percent higher than it was in March 2016. The rating, 131.39, is a sign that the jobs market is opening up, and is based on eight different factors; including job openings, sales and unemployment rates.
Progressive recruiting agencies see text messaging integration via connecting their client job database platforms into SMS Gateways to serve automated text alerts as a prime way to bring engagement up. Even legacy platforms that traditionally use email as the prime contact method are quickly migrating to text messaging.
"Even legacy platforms are quickly migrating to text messaging."
The Conference Board's Chief Economist Gad Levanon explained the index reflects other important signs of growth too; "It seems that higher business confidence is carrying over to hiring," he said. "As a result, in 2017 labor supply constraints will be strongly felt across many industries and locations."
This growth isn't the only thing for recruiting agencies to watch. SHRM said big data and the use of AI (Artificial Intelligence) in recruitment is appearing, affecting how business types search for candidates.
Your recruiting agency may also be under more pressure to track information, measure performance and incorporate different metrics into your platform in light of this.
An SMS service gives your employment services better responsiveness by reaching prospective candidates faster. By fitting seamlessly into your job database platform, a simple SMS API into a good SMS Gateway will allow you to stay in touch with both employers and job prospects in a relatable way. Even more importantly, the up-and-coming workforce may expect you to text them, so upgrading now will help you prepare.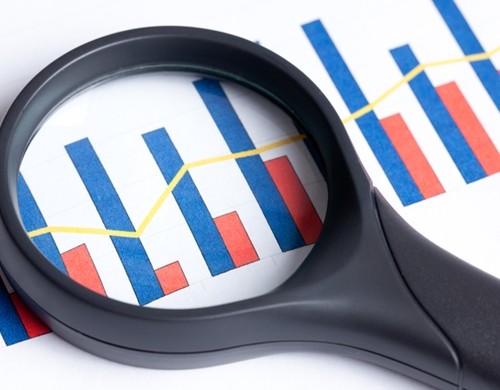 Business, Institutions and Industry are continuing to add text messaging into their mobile communications strategy.
A good Business SMS strategy has many benefits
Cost Savings –How often does print material become stale because of a change in product, price, or other variables? Using text messaging as an alternative to print gives a flexible runtime without having to commit to the message for a long time.
Shorter Development Times – The simplicity of SMS is easier to do than using many other mediums, and is the quickest way to connect your business to mobile, because people text more than even phone, and developing an app is no guarantee that people will download it.
Improved Client Service – A good starting point is to migrate client service touch-points on email to text messaging. This improves response times and turn-around, because text messages are read and noticed, while email is far too easy to ignore.
Reduced Client No-Shows – If your business relies on client bookings, no-shows are a direct cost to your daily operations. Text messaging helps keep clients on time and reduce No-Shows.
Find a SMS Gateway that connects your desktop client software to text messaging easily and provides reasonable support when needed. Picking the right SMS Gateway will fast-track your integration. A flexible SMS API that provides choice in program language and good documentation is key. If you're not a programmer, does the SMS provider have a solution for you too?
When choosing a SMS Gateway, two key factors are important
Reach – Avoid SMS providers that have polluted their aggregation reach because of serving SPAM clients. They have damaged the quality of their service. If their messages do not get through, nothing else matters. Look for an SLA (Service Level Agreement) when choosing your SMS Gateway. Those with poor reach won't give it.
Support – Look for SMS providers that offer scalable support offerings at reasonable prices. Anyone can serve you when there are no problems. A superior service provider is one that is responsive and solves problems.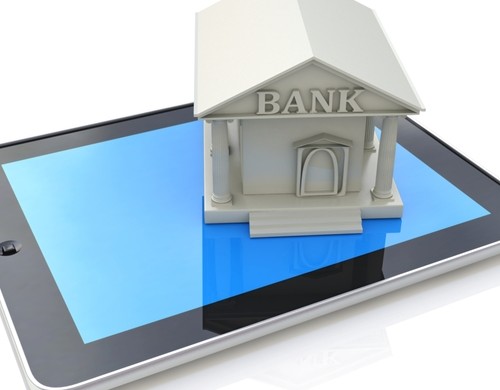 In the financial services industry, SMS is now serving alerts for employees, account holders and investors. It's all about sending text messages when they are most needed. Banks internationally use SMS to validate client transactions, while in Canada collection agencies have been approved to use SMS to help reach debtors and produce better results with ethical and legal debt collection. Whether to fight fraud, get paid, or improve customer service, a reputable SMS messaging platform is a good tool to help achieve these goals.
Why Financial Services Companies Are Starting To Use SMS
Customers of financial institutions do not want to wait for notifications. If they are depositing money via a mobile app, they expect to receive a notification immediately. If fraud has been detected on their account, they need to be made aware as soon as possible. The timeliness of a SMS message is ideal for this. There are more reasons too.
People expect to be informed of changes that occur with their money in real time. Progressive banks and investment companies using an SMS API system to keep their customers in the loop concerning their funds and investments are showing increased customer satisfaction, according to The Financial Brand.
Here are few ways a properly integrated SMS API can function in a financial services system:
Fraud Alerts: According to Bankrate, 54 percent of banking app users have set up an unusual activity alert for their bank accounts. An SMS fraud alert can help customers take immediate action to protect their accounts and keep an eye on their financial health.
Market Activity: Investors can't always keep their eyes on the stock market. It can be difficult to track sales of specific investments. SMS text messages can notify investors of market activity to help them make informed purchasing decisions. It can also come in handy in extreme circumstances, such as flights to liquidity, which can signal a credit crisis.
Transactions: Many customers conduct financial activity on mobile devices. They send money to friends via third-party apps, purchase financial assets, make contributions to investment accounts, deposit checks and more. Each time a transaction occurs, a properly integrate SMS Gateway via an API can send users notifications confirming activities.
Customer Service: A SMS API platform can reply to common questions with preset answers. Busy personnel shouldn't need to be bothered by Interest rate and office hour inquiries.
How Financial Services and Customers Benefit From Text Alerts:
Consumers want SMS alerts from financial institutions they do business with. In fact, half of all financial services organizations used SMS messaging to stand out from competitors and improve customer service in 2015, according to Banking Exchange. By signing up for SMS text alerts, customers have greater peace of mind about the transactions they make and the safety of their bank accounts and investments.
The benefits of SMS messaging platforms extend internally, as well. Banks can effectively communicate with staff members in case of emergency. Likewise, internal communication via SMS is secure and instantaneous. It's an easy solution to multiple pain points within the organization including; security, communication, customer service and engagement. That final point is key: Banks are starting to look more aggressively at ways to improve engagement beyond physical visits to branches. René Lacerte, a business payments expert writing for Forbes Magazine, noted that 86 percent of banks plan on investing in technology solutions that boost digital engagement. An SMS messaging platform meets that plan. Text messaging can help small and large financial institutions stay in touch with their customers wherever they are.
An SMS API connected to your services platform is also a common sense investment – The Pew Research Center reported that 95 percent of adult Americans have a cell phone capable of receiving SMS messages.
In 2017, mobile notifications are on the rise in banks and investment companies. Customers have greater expectations about being in the loop about everything that concerns their money. When choosing an SMS API, make sure you use an SMS Gateway that offers robust performance with reach and the flexibility to easily integrate with your financial services system.
Sources:
https://www.bankrate.com/finance/mobile/mobile-banking-alerts-everyone-should-activate.aspx
https://www.bankingexchange.com/news-feed/item/5657-ding-bank-text-message-use-still-growing
https://www.forbes.com/sites/forbesfinancecouncil/2016/12/09/how-banks-are-rethinking-customer-engagement-in-the-digital-era/#21b0992546ee
https://www.pewinternet.org/fact-sheet/mobile
https://thefinancialbrand.com/37919/mobile-banking-alerts-research-engagement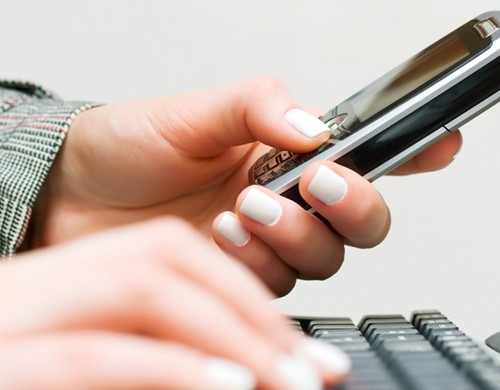 Real estate in the United States and Canada are both facing changes, but whatever the changes are, it shouldn't impact customers' experiences. Text messaging integration via SMS API's connecting to real estate listings and brokerages is helping to sell and buy homes.
Text messaging has made a direct connection to prospective buyers, proving to be invaluable in listings, despite very different dynamics in Canada and the USA.
In Canada, a record price increase in Vancouver and Toronto is feared to be driving home ownership out of reach of the average buyer. It's causing bidding wars, and soaring inflation in the housing market with prices up more than 30% from the previous year.
Yet in the States, some real estate agents are finding it harder to reach buyers, because of inconsistencies in listing platforms between brokerages. The Denver Post reported on a dispute between two real estate-related entities that could affect the way the market in the area unfolds. Differences in listing data platforms is making decisions and the access to properties harder.
In both Canada and the United States, more burden is falling on the agents themselves, especially in the commercial sector, to ensure that online listings are accurate. This is due to a flurry of demand in Canada to get listings on the market due to a shortage of supply, and in the United States it's due to a lack of compatibility between real estate listing platforms that can't share data. Regardless, in both markets creating a better, easier way for buyers to search helps agents distinguish themselves and the services they offer.
The demands on brokerages to coordinate with multiple different systems as technology evolves is a constant challenge, beyond responding to market dynamics. Luckily the simplicity of plugging an SMS API into their listing platforms is making customer experiences better and easier. Using SMS services has made searching for a home simple. Prospective buyers can get an update on their preferred properties simply by texting a number for the right information while they drive by a property. This provides an instant validated lead to agents to respond to.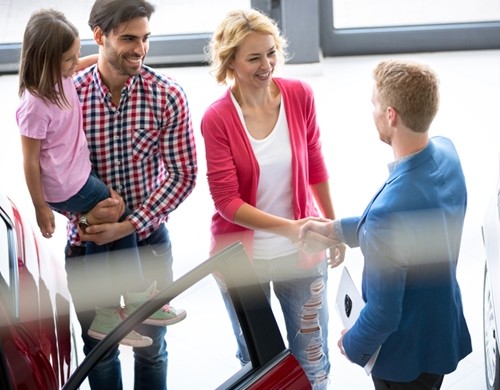 For car dealerships, consistent contact with clients helps build good relationships. With the right SMS service connected into their Dealership Management Systems (DMS), dealers can improve client scheduling and improve profitability in their service department. This not only improves communications, but gives customers what they want. Because of this, businesses may stay one step ahead of their clientele, while getting a big improvement on their existing DMS platforms, providing they are connected to the right SMS Gateway.
An October 2014 Morpace Omnibus survey found nearly half of consumers were either "very" or "somewhat" interested in auto dealer text messages at 46 percent of the populace thinking this. While it's a smaller figure than the 50 percent who indicated the same feelings in 2012, it represented a 4 percent increase from just one year earlier. This confirms that consumers in today's market are consistently interested and open to auto dealer text messaging in the servicing of their automotive needs.
In addition, the source clarified that this included service updates under the wider banner of any kind of text message that could refer to an owner's vehicle.
It's true that messaging clients on their phones in and of itself won't guarantee engagement. For that, a better bet may be to stay in regular contact and avoid the possible losses that could come with any communication problems.
An Auto Dealer Today article called phones a possible "profit leak" and particularly mentioned the importance of follow-up communications. Without these, car dealerships have a possible loss on their hands instead of a source of business. At the bottom of this, the desire is to keep appointments scheduled, leading to greater value added in the long run for clients and car dealerships too.
With customer-centric messaging, car dealerships can broaden their reach and bring clients to their appointments again and again. Swift SMS Gateway provides easily integrated solutions for anything that requires large-scale texting.