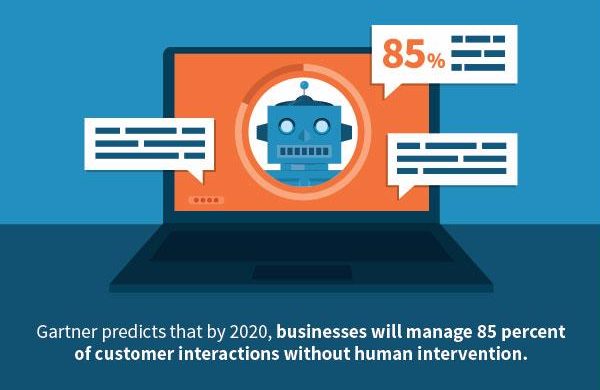 No one likes waiting on hold to speak with a customer service representative. Let's face it: When you have a problem with a product or service, you're likely already in a bad mood. And listening to grating hold music isn't likely to improve your attitude.
Around the world, companies are battling this problem by implementing SMS chatbots to automatically handle problems in an intuitive manner.
Human or Machine?
In recent years, chatbots have evolved to the point where many end users can't tell the difference between a customer service robot and an actual human. Granted, customers with highly specific or unique problems will soon notice when they exit the realm of the robot's programmed knowledge. However, when the bulk of customer issues are non-novel, a chatbot can typically resolve those issues without human intervention. In fact, a study by Tagove found that roughly 80 percent of chat sessions have been resolved by chatbots alone.
As chatbot software becomes more complex and better at imitating human language patterns, it will be able to provide a high level of customer service without making the end user feel neglected. For example, 79 percent of online shoppers would rather use a live chat function than call into a customer service hotline, because they don't like to wait on hold, reported Econsultancy, citing data from BoldChat. Yet even live chat solutions may have hold time, especially during peak hours. A chatbot, however, can service any number of customers simultaneously.
How Chatbots Optimize Customer Service Processes
Chatbots won't completely replace human customer service representatives any time soon. Until humans develop a generalized AI, humans will always be a necessary part of the equation. After all, chatbots can only provide answers that have been programmed into them. Instead, chatbots will augment the abilities of human representatives.
Think about it this way: Just as a robotic exoskeleton could help laborers lift heavy objects with ease, a chatbot helps call center employees keep up with customer demand.
Meredith Flynn-Ripley, vice president of mobile messaging at Salesforce, explained that SMS chatbots will boost human efforts as part of a hybrid customer service solution.
"Salesforce believes fundamentally that bots are going to be complementing your live staff. We really see bots as changing the job description and turning agents into intelligent problem solvers," Flynn-Ripley told Business Insider.
Chatbots may be able to fully solve low-level problems, get the ball rolling on mid-tier issues, and pass off harder tasks to human agents. This process improves the customer experience while taking some of the burden off human workers.
Implementing an SMS Chatbot
Gartner predicts that by 2020, businesses will manage 85 percent of customer interactions without human intervention. If you want to get ahead of the curve, it's time to invest in SMS chatbot technology. Thankfully, doing so is a lot easier than it might sound.
Using an SMS gateway, your business can implement a chatbot quickly and start interacting with customers almost immediately. To learn more about how easy it is to get set up, sign up for a free demo today!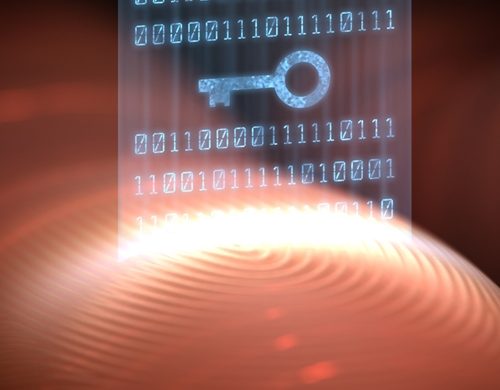 Cyberattacks and data breaches are more prevalent than ever, and there's no sign of this trend slowing down. Cybersecurity Ventures predicated that cybercrimes will cost $6 trillion globally by 2021. Two-factor authentication is one way organizations can protect themselves from extreme financial damage.
What is Single-Factor Authentication?
The majority of consumer-level applications and services rely on single-factor authentication to verify the user's identity. Typically, users create a unique password attached to their accounts that only they know. This type of authentication is usually sufficient for app accounts that don't hold much valuable information.
This type of account protection is fairly easy for a skilled hacker to penetrate. Infosec Institute reported that hackers can use phishing schemes to get users to unwittingly supply personal information. Likewise, Trojan viruses make it easy for hackers to break simple passwords. According to Infosec Institute, a five-character password has 10 billion possible combinations but only takes about 10 seconds to crack. However, just adding three more characters increases time-to-break to 115 days. A password that's 10 characters long would take 3,000 years to crack, using the same method.
What is Two-Factor Authentication?
When hackers have more resources available to them, it becomes easier for them to breach an organization. Two-factor authentication makes things more difficult for them by adding a physical component to the equation.
For example, if an employee wants to log into her secure account, she would initiate the log-in process, then receive a unique, one-time code on her personal smartphone via SMS. The code authenticates her identity, so she can proceed to the password check.
Another factor would be biometrics. Many of today's smartphones feature fingerprint scanners to make unlocking the device easy and quick, without reducing the level of security. Many apps, like mobile banking solutions, will give users the ability to link their fingerprint to their account.
Why Should Organizations Invest in Two-Factor Authentication?
The simple truth is that organizations are more likely to experience a data breach than not. According to an IBM and Ponemon survey, 89 percent of organizations suffer data breaches, costing businesses $141 billion globally.
This is an especially important consideration for small businesses. According to the U.S. National Cyber Security Alliance, 60 percent of small businesses cannot sustain themselves after a data breach. That means that even if just one employee mismanages their passwords, it could open the business up to an unsustainable level of risk.
Implementing two-factor authentication at your organization is easy. Contact the experts at SwiftSMSGateway.com to learn more.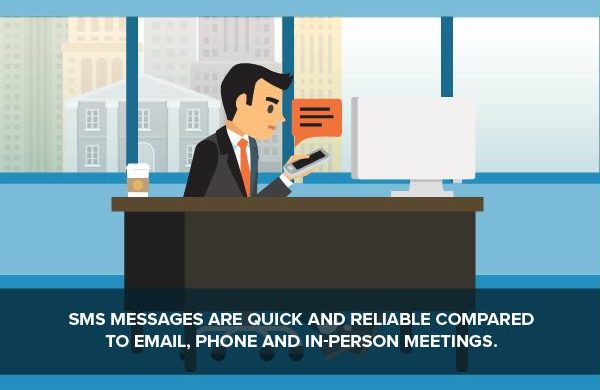 Government employees can conserve time and resources when information retrieval is made easy for them. Today, a lot of information runs on text messaging. Connecting SMS into the communication platforms of your agency makes sense. Consistent, reliable communication with constituents is a key factor in keeping the public engaged and informed, too.
Here's how SMS can benefit government agencies:
Improving Government Interdepartmental Communications
Each department manager has priorities. Working together can stress time, resources and information between departments. Whose projects should be prioritized? Where will the biggest impact be felt?
Interdepartmental communication suffers when relying on old communication channels. Email and voicemail are slow and approaching obsolescence. Old mail can sit unread in inboxes, phone conversations can be difficult to organize and busy calendars are frustrating to sync. SMS messages, however, are quick to use and reliable. Even when personnel aren't near a computer, they can still send and receive text messages, bypassing the bottleneck of overstuffed inboxes.
"There's no better way to contact constituents than with SMS messaging, because texting has reach and speed."
In many cases, it only takes a few seconds to receive, read and respond to a text message. Rather than waiting for days to schedule a meeting, your staff members can talk to one another remotely without special technology.
Engaging Local Constituents With Alerts
People are distracted. According to Pew Research Center, 4 out of 10 American adults get their news from online sources, but TV, radio and newspapers still make up a significant portion. Bombardment with advertising makes it difficult for people to get facts.
SMS alerts can cut through chatter and reach constituents directly. This is more effective than emailed notifications, because text messages have a much higher open and read rate than emails. According to Greg Murphy, mobile product manager for Salesforce, text messages have a 98 percent open rate, and 90 percent of texts are opened within three minutes. Not even social media marketing tactics can beat those numbers.
There's no better way to contact constituents than with SMS messaging, because texting has reach and speed. The key is to avoid solicitation and be conscious of spam regulations. Use common sense by not placing private information in SMS messaging. Also, be diligent in organizing proper Opt-In/Opt-Out management controls regardless of content. Campaign donation broadcasts should be run on dedicated Short-Codes.
Streamlining Government Transparency and Oversight
Another benefit of using SMS is the increased transparency it provides. Rather than letting public employees use their personal accounts, an established SMS API run by an administrator allows for improved oversight and reduces compliance risks. Administrators can keep a detailed digital record of every message when proper API integration connects to management platforms.
Public sector IT research outlet GCN reported most agencies keep records of only email correspondence. Phone companies do not always keep records of text messages. If they do, those records are likely kept for only a few days before they disappear into the ether. Therefore, it falls on agencies to maintain text message records.
As your agency does when using a dedicated email server, you can centralize your text messages too. You do this by first choosing a reputable SMS Gateway and begin your SMS API integration. This can help in the goal of having a single, consistent communications policy that encompasses every contact channel.
An SMS API is simple to set up. Our experts provide 24/7 enterprise support at your request, with standard and professional support also available. Custom integration and consulting is available to meet your requirements. Swift SMS Gateway is facilities-based and operates in Canada.
To learn more about how to leverage SMS at your government agency, sign up for a free demo.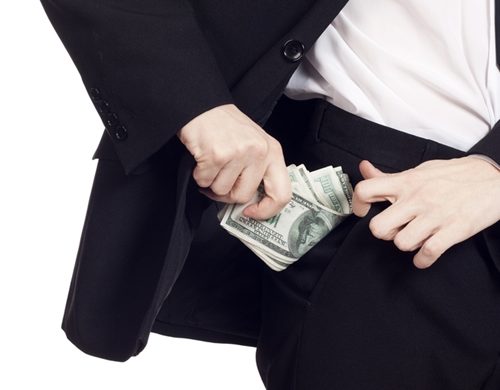 Reports of hacks on credit reporting agency Equifax and the U.S. Securities and Exchange Commission (SEC) have dominated recent news. Millions of Americans are worried their personal and financial data is hacked. SMS integration into 2FA security routines used in Bank Alerts are a first-line defence against hackers attacking your bank account.
CBC News reported approximately 100,000 Canadians were also affected by the Equifax breach, potentially exposing credit card numbers, insurance information and personal addresses.
Since word of the hack broke, hundreds of thousands of consumers have frozen their credit, applied for identity theft protections and complained to government officials. Class-action lawsuits may result. Consumers want action to prevent future trouble.
What Do the Recent Hacks Mean For Banks?
Bank customers have questions about the recent security breaches. If someone's personal information was compromised, it's easy for criminals to apply for new lines of credit, open accounts, or drain existing accounts.
Business Insider's Lauren Lyons Cole is a certified financial planner. She cautioned her readers to monitor their credit reports and bank accounts for suspicious activities. They should take these kinds of steps regardless of an imminent threat. Banks with monitoring services such as text notifications have a leg up over competitors that don't. SMS bank alerts are helping by giving timely response to security threats on client bank accounts and validating account use.
Who Needs Protection Against Identity Theft?
The short answer is everyone. The private information of over 143 million individuals was compromised in the Equifax breach.
Consider this: In early July, the U.S. Census Bureau estimated the American population at 323.1 million with 22.8 percent of the population under age 18. That leaves approximately 249.4 million adults. If the situation were a raffle lottery, the average adult would have 143:106 odds of winning – that is, getting their identity stolen. That's about a 57 percent chance of being affected by the hack.
In dealing with hackers one thing is certain: Consumers and financial institutions need to be vigilant. There's no way to tell when, or if the information will be sold, or used for malicious purposes.
How Can Text Notifications Help Identity Theft Victims?
Bank alerts cannot stop an identity thief, but they can make it easier for victims to take action before their finances are seriously harmed. Text notifications can alert consumers when their accounts are accessed, or if a new account has been opened in their names. Best of all, they are a long-term, automatic solution to a problem that likely won't go away and has proven to be a cornerstone in 2FA security routines using SMS as a preferred alert medium.
Remember, Social Security numbers don't expire. So when consumers' information gets out, it can come back to haunt them for the rest of their lives. Bank alerts can help consumers stay vigilant without needing to personally monitor their accounts every day for decades.
Implementing an SMS notification system is easy if you are dealing with the right SMS aggregator. Being a pioneer in SMS 2FA validations starting a decade ago, Swift SMS Gateway's API plans give IT professionals customized support to achieve their goals in a timely and cost-effective manner. Automated notification services free up personnel to tackle more complicated issues and provide consumers with piece of mind.
To learn more about how to implement text notifications at your bank, sign up for a free demo today.